A new online lottery game will soon grace the cryptocurrency gambling space, and it promises to revolutionize the way people play the lottery, wherever they may be. A much-improved lottery game can be expected once Kibo fully launches later this year.
Kibo, which prides itself on being the first blockchain lottery based in Ethereum smart contracts, is already gaining ground after its initial development more than a year already. In just a matter of months, online lottery bettors will experience the revolution the team behind Kibo promises through the soon-to-be-launched platform.
Beyond the ordinary blockchain games
Kibo's innovation is not on the fact that it is based on the blockchain technology but of that it utilizes the Ethereum smart contracts. This feature sets the brand apart from the other lottery games that simply process Bitcoin payments.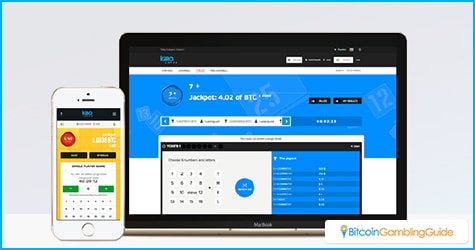 The use of Ether and smart contracts make the lottery game 100-percent fair and verifiable—a characteristic that is non-existent in traditional lottery popular across the world. Smart contracts make the game immune to tampering, which has become a common problem in the online gaming sector.
On another note, the use of Ether not only makes the game accessible to everyone but also without the need for banking infrastructure. Payments—both deposits and withdrawals—will be quicker and void of additional fees.
Supporting the cause to enable anyone to play lottery, Kibo is optimized to support multi-lingual functionality, with 14 different languages currently on board. The team goes beyond language support and added the most popular European and Asian lottery games to the platform.
Making it a reality with an ICO
With months still left before the game launch, Kibo will be holding an ICO beginning on Oct. 1. Exactly 100 million Kibit Tokens (KBT) will be sold in the crowdfund and will function similar to the concept of company shares. KBT holders will then receive four percent of the profits after the Kibo platform is launched.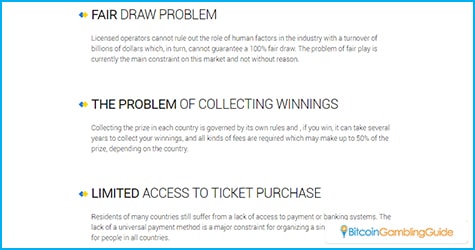 In the ICO, 5,000 KBT costs 100 ETH. Once the initial 5,000 KBT is purchased, holders will be able to purchase any amount of KBT. To date, Kibo has reaised over 94,000 ETH and attracted more than 2,500 contributors.
As Kibo is poised to fully launch in Q4 this year, it will officially become one of the first few cryptocurrency platforms that make use of Ethereum for games. With an ambitious project like Kibo, more innovative games that are not necessarily an Ethereum-based lottery can be expected to fill the markets.
With Kibo, players can expect fair draws, easy collection of winnings, and easy accessibility to tickets.
---
Originally posted on KIBO: Creating the World's First Blockchain Lottery