France has a tolerable stance on Bitcoin where everyone can buy, sell, and use them in the country. The French government is following the same regulations that the EU has set for people who exchange Bitcoin in France. These regulations cover the know-your-customers policy and anti-money laundering law.
Thanks to the legality of Bitcoin, there are many Bitcoin exchanges that are open to all residents of France. Here are some of the popular Bitcoin exchanges where everyone in France—including Bitcoin casino players—can exchange funds between Bitcoin and euros.
Bitstamp
SEPA transfer
Licensed Bitcoin exchange
Bitcoin to physical gold
Bitstamp is one of the oldest Bitcoin exchanges in the industry. The exchange's tenure results in a reliable exchange service that lets anyone buy Bitcoin at a fair rate. Bitstamp allows users to make a deposit using a bank transfer, credit card, and SEPA transfers.
The Bitcoin exchange site is selling physical gold bars for Bitcoin. This option is rare for an exchange site. To purchase a gold bar, users go to the withdrawal section on Bitstamp. In this section, a user can select the weight and quantity of gold bars he wants to buy.
Kraken
Global bank deposits
High liquidity rate
High-security feature
Kraken is one of the world's most used Bitcoin exchange. This is evident in the site's average trading volume per day. Kraken's high trading volume has given them a high liquidity rate. High liquidity rates allow users to buy and sell Bitcoin at a very good price. Kraken accepts bank deposits from various countries, including France.
A user's Bitcoin is safe in Kraken's wallet. The Bitcoin exchange uses the latest encryption for the cold storage. Kraken has been in business ever since 2011. No one has yet to crack the exchange's encryption to this date.
Cex.io
Astropay deposit
Competitive fees
Immediate Bitcoin exchange
CEX.io is a simple Bitcoin exchange that allows anyone to buy Bitcoin using their credit card. Almost anyone in any country, as well as France, can use their Visa or Master Card on this site. Apart from credit cards, CEX.io allows bank transfers, Astropay, and SEPA transfer.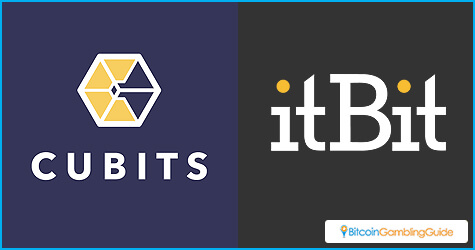 If an individual uses his credit card to buy Bitcoin at CEX.io, he will immediately receive funds in his account. He can use this fund to buy Bitcoin. The process is incredibly faster than using bank transfers, and CEX.io simplified the process of buying bitcoins for more people to adopt Bitcoin.
ItBit
High Bitcoin exchange amount
Strict regulations and security
ItBit mostly caters to traders or investors. The Bitcoin exchange is one of the few sites that allow larger Bitcoin volume purchases. This is possible with the global OTC trading desk feature on the website. Users can use a single account to access the Bitcoin exchange and the site's OTC desk.
The exchange has a license from the New York State Department of Financial Services. This is why itBit has strict regulations and standards when it comes to securing a client's bitcoins. ItBit uses offline storage with the latest encryption technology to secure the user's Bitcoin.
Some of the other Bitcoin exchanges where users can convert one currency to another include Cubits, CoinMama, and BitPanda. Coinbase also offers exchange services to French residents.