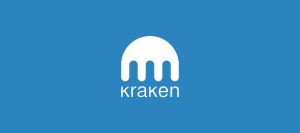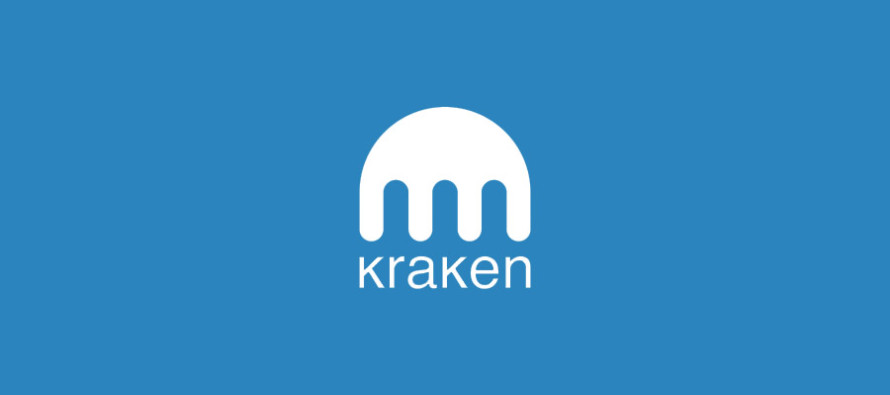 For anyone who is in the digital currency trading and exchange business, these times must feel really odd. On one hand, BTC is going strong in its value related to the traditional currencies. Because of this, more and more people are opting to create their digital wallets and purchase bitcoin so they could get online goods and services, play BTC poker and other games, and basically do whatever they want with it.
On the other, BTC exchanges are either under governmental scrutiny or they might be self-imposing rules that impact the customers directly. This trend is especially prominent in China where a recent government decision virtually put a stop to domestic BTC trading. Because of this, the times have to feel, if nothing else, insecure.
But, even in this type of a climate, a digital currency exchange decided to expand their original offer by adding wire transfer support for US dollars, but also many more government-issued traditional currencies. The exchange in question is Kraken and additional details are still rolling in, but the key points show that this is going to be a major event inside of the BTC community.
A Service Upgrade
In an email that the company sent to its customers, the scope of their decision has been presented. Essentially, the exchange added support to wire transfer withdrawals and deposits that include USD, the Euro, and the British pounds.
For the San Francisco startup that is in business less than 7 years, this update to the services will kick-start practically immediately, along with the fact that the withdrawal option will begin to work on 24th April. In other words, the features they have implemented are up and working practically from the first moment, which is not a small accomplishment for the exchange.
With this, the Kraken exchange will become fully integrated into the global financial systems that employ these currencies. Additionally, with their services, anyone holding digital currencies like bitcoin could possess a seamless mechanism that can shift their funds either into the digital format or from it.
For many in the digital currency and cryptocurrency world who are not developers, this is one of the long-held ambitions. Now, it looks like Kraken is providing the exact thing to every one of their users.
Strange Timing
Many analysts are wondering why the Kraken exchange chose this moment to implement this important change in their offer. Recently, Bitfinex, the biggest exchange in the world when it comes to the USD volume, declared that it is unable to accept any inbound wire transfers because of the fact that it is experiencing banking issues.
This company, which is based in the British Virgin Islands was also previously involved in a court case connected with wire transfers in USD that were outbound from Bitfinex to its clients. However, the exchange withdrew its lawsuit only a single week later, which was for many a telltale sign that their legal representatives perceived this as something they cannot win easily.
But, the thing that is really disconcerting for so many traders is the fact that Bitfinex did not provide any details or specifications about these banking problems. Now, as wire transfers have stopped, many are remembering the Mt. Gox meltdown and wondering if the same alternative might be coming to the bitcoin markets in the near future.
In the same statement, Bitfinex pointed out that they are working with the banks to find a solution, but this did not assure many people. Instead, now all eyes are on the exchange and what could come about as a resolution of this crisis.
Chinese Exchange Ecosystem
An additional factor that makes the move by Kraken so bold is the fact that China's exchanges are still in regulatory purgatory where their status is not clear. The companies and much of their live funds are under what can only be described as a lockdown. Behind it, country's central bank, the People's Bank of China, is trying to come to an agreement with the exchanges about the factors of oversight and transparency that will be enforced.
There is a distinctive feel in the bitcoin community that the exchanges will lose this battle and that the only issue is how bad PBoC will decide to push their regulators into the trading activities. When this happens, the ripple effect will reverberate through the global bitcoin community.
It could produce even more waves if it takes place near a big monetary event in China, like the series of devaluations that took place in 2015. This combined effect could shake the bitcoin network in a major way and no one could say for sure what would be the end results, aside from guessing that they would not be positive.
This is why there is a range of different voices pointing out that the dealings in the bitcoin exchange domain are sliding out of the norm. This deviation could easily correct itself, but currently, it seems to be sliding further out.
The Underlying Regulation Problem
There is a strong sense that these issues are all connected with the problem of bitcoin exchange regulation. Like often when it comes to trading dealings, any unexpected changes are accepted with a combination of fear, panic and opportunistic thinking. Here, not having any defined regulatory approach by the individual governments only adds fuel to the fire.
While there is currently a range of different types of trading markets, starting with Forex and going all the way to penny stocks, all of them are covered by one or the other form of regulation. These regulations are then tied into a somewhat cohesive global system. While the systems are far from perfect, they still come with some reassurances.
Now, those in the bitcoin ecosystem have a situation where Kraken, one exchange, is broadening its services while another big one is closing them down for mysterious reasons. At the same time, the price of BTC related to other traditional currencies keeps going strong. In this type of an environment, it is no wonder that bitcoin owners and traders are worried – apparently, anything goes and that is rarely good for the setup of any system, including this cryptocurrency.
Source: CoinDesk