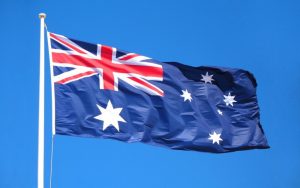 The smallest continent on the planet and its lawmakers have recently become very prominent on the blockchain development stage. Somewhat unexpectedly, the news reached the rest of the world which suggested that the same lawmakers are pushing for the full recognition of BTC as an official currency in all of the states of Australia.
This turn of events has been welcomed by many developers and investors working with bitcoin, but at the same time, others are skeptical. After all, similar news have been appearing for quite some time and more often than not, they have been proven either completely false or to be a misrepresentation of what was the actual legislative or regulatory development.
Still, as one of the big developed nations of the world and the leader of its broader region, obtaining legal recognition in Australia would be a huge victory for bitcoin. Here is an analysis of the news and what it might mean for both the country and the cryptocurrency that could attain a full legal status.
A Wide Coalition
This development was revealed by the Sydney Morning Herald, an Australian national news source. According to it, representatives from both left and center parties have begun a collective initiative which seeks to provide bitcoin with a full legal recognition, no different from any other fiat currency used in Australia. The same initiative is a part of an even bigger call for the Australian government to focus more of its resources on blockchain application and help its evangelists with a higher degree of support.
Senator Sam Dastyari and Senator Jane Hume, who belong to the Liberal party and the Labor Party, are the leaders of the initiative. Their arguments are focusing on the notion of Australia being a lot more proactive when it comes to using cryptocurrency, but also the entire tech field of blockchain. The pair has because of this created a group called Parliamentary Friends of Blockchain. According to them, their purpose is to advance the general state of the issues of digital currency and blockchain.
These partnerships are nothing new and can be found virtually in almost any developed but also underdeveloped nation on the planet. However, inside of the same initiative is a proposal that has captured the attention of the rest of the world
Australia's Central Bank
Inside of the proposal, there is a direct call by the Parliamentary Friends of Blockchain for the nation's central bank to launch its own cryptocurrency. Naturally, this is also something seen in other parts of the world, like for example in Norway, but the influence of Australia is much greater in its surroundings.
The senators believe that this could be a truly revolutionary step for all Australian financial institution, including the Reserve Bank and see their role as political facilitators for the same step to take place.
At the same time, the Reserve Bank has already revealed earlier in 2017 that it made an internal group tasked with exploring the tech and its potential. Because of this, it is safe to assume that the two entities are in some form of communication which places an even added weight to the initiative.
Certainly, the bank is still far away from any applicable solution for an in-house built digital currency, but with political backing, any project could be placed in a higher gear. Additionally, the same political support could convince the bank's management that the government will not do an 180-degree turn on the issue and abandon them, along with any potential costs that might have racked up until that moment.
Australia as a Digital Currency Leader
In many ways, Australia is an ideal candidate for a country that will enter the digital currency domain with a full legislative backing. Although for many this notion might seem completely logical, the reality has not caught up with it – today, Japan is probably the country that has advanced the most on the legal front with its bitcoin recognition that occurred a few months back.
Yet, it is the (relatively speaking) nearby Australia that has a great mix of characteristics that allow it to be almost an ideal candidate for any national-wide digital currency initiatives. Firstly, like many other western nations, many Australian citizens use BTC to gamble online, purchase goods and services and do additional things with their digital currency.
So, there is a clear base of potential users who are already well-versed in the digital currency dealings and procedures. Aside from this, the country enjoys an interesting geopolitical position and a domestic setup. Australia is not big in terms of population, which means that it could much more effectively test its new digital currency and also allow the use of bitcoin as a recognized cryptocurrency.
Even in a case of any unforeseen problems, it would be more than equipped to resolve them or even stop the testing without suffering too much damage. The same is true for its population would be a lot easier when it comes to all kinds of insurances in case of testing.
But, at the same time, Australia is a member of G20 and many other political and financial systems, placing it in the same group as any other developed nation in the northern hemisphere. This way, any future digital currency would be activated inside of a country that is already dealing with many other developed nations. The information received from any trials could be invaluable for any future initiative both domestic and abroad.
Hurdles for the Parliamentary Friends of Blockchain
While their vision is clear, the actual road for its realization is not so much. Some members of the Australian Parliament, including those from the parties that are involved with the Parliamentary Friends of Blockchain initiative, are not supporting the process of cryptocurrency expansion.
Some of them have even recently called for even tighter control and oversight of using BTC in Australia. Because of this, the Parliamentary Friends of Blockchain members will firstly have a tough road ahead in which they must convince their political peers that both blockchain and digital currencies are a valuable chance for their country.
Source: CoinDesk