The end of September will see League of Legends vibrating with excitement as this year's League of Legends World Championship takes place. With the best 16 teams from all over the world participating, this will be definitely a clash of the titans. Well-known teams like Team SoloMid and CounterLogic Gaming have managed to build a big fan base via the livestreaming of their matches and a lot of them will be thrilled to see their favorites fighting it out.
The tourney format
To better understand what will happen, here is a simple guide for those who are watching the Championship for the first time. The tournament will last from Sept. 30 to Oct. 29. That may sound like a long time for a series of one hour games, but it ensures that all teams are at their best when they play. The event will be divided into four stages and will be held at four different events.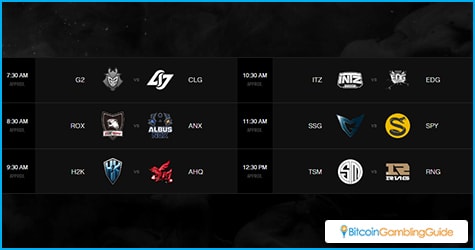 The first part will be the group stage. It will be held at the Bill Graham Civic Auditorium, San Francisco, California from Sept.30 to Oct. 3 and Oct. 7 to 10. For this part of the championships, the teams will be divided into groups of four and they will have double round-robin matchups with those in their group. These will be sudden-death matches, so whoever wins the match earns the point. At the end, the top two teams of each group will be moving on to the quarterfinals.
The quarterfinal matches will be on Oct. 13 to 16 at The Chicago Theatre, Chicago, Illinois. This will pair up the remaining eight teams for best of five matches. Those who manage to come out on top get to move on to the semifinals on Oct. 21 and 22 at Madison Square Garden, New York, New York. This will be another round of best of five clashes. The finals will happen on Oct. 29 at the Staples Center, Los Angeles, California. The team that wins that final round of matches will go home with a million dollars.
The odds
With 16 teams competing, a lot of eSports betting will be going on. It can be tough to determine the team that will come out on top, but experts agree that there are three teams to watch. First, there are the ROX Tigers who are at 4 to 1 to win the Worlds. Runner-up of last year's World Championship, ROX has managed to show off its chops with new team member, Peanut, and better performance from veterans GorillA and PraY. Many think they will breeze through the group stage and only find a challenge in the semifinals.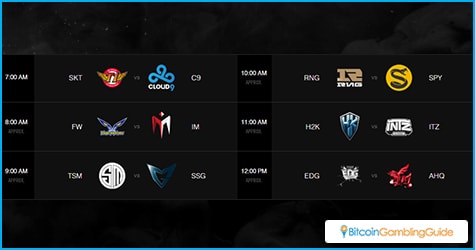 Close behind ROX are two teams at 6 to 1 odds. First is Edward Gaming. This team has managed to prove its skills by managing to enter Worlds, as one of the few non-Korean teams having scored a victory on the International stage. The team has great players like the veteran Clearlove and Deft. Plus they managed a perfect 16-0 record this season, so they are looking strong. Finally, Team SoloMid is looking good this year.  With a solid 17-1 Summer Split record, this team is sure to have the skills to put up a good fight. The trouble is that they are groups with other strong teams that may tip them up.
This year's League of Legends World Championship looks to be an exciting one, especially when tapped through Bitcoin. Bitcoin sportsbooks like VitalBet already have the odds for the first few matches. Nitrogen Sports also offers odds for this year's World Championship.