Daily fantasy sports has always been a bit of a legal grey area. Fantasy sports leagues have been around since the 80s, though it was only played for fun. It was only in recent years that the daily version managed to emerge with the increased number crunching powers of PCs. Daily fantasy sports only became a concern though when people started taking money to allow people to join contests and giving out cash prizes.
This has made lawmakers concerned about the field. Interestingly enough, one of the earlier laws that ensured the rise of DFS is the Unlawful Internet Gambling Enforcement Act of 2006. It contained language that specified that playing DFS was not considered placing an unlawful wager. With this blanket protection, DFS managed to surge higher in popularity as one of its main competitors—online poker—took a major hit.
State legality
The legal happy days for DFS, however, ended last year. New York State Attorney General Eric Schneiderman kicked it off by accusing DFS was more of a betting game than a game of skill.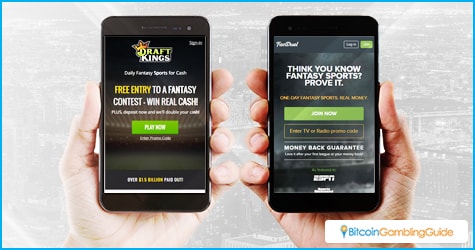 Though the 2006 UIGEA technically allowed for DFS, it also left it up to the state whether a transfer of funds could be considered from gambling. With this legal tool, DFS operations were considered a form of illegal gambling and were prevented in operating in the state. Several other states closely followed.
Nowadays, DFS operators in the US tread carefully, as well as try to reverse these legal decisions via lobbying and negotiation. As it is, whether or not people in a state can participate in daily fantasy sports contests depends on which operators have kept active.
For instance, DraftKings stops players from Arizona, Hawaii, Idaho, Iowa, Louisiana, New York, Mississippi, Montana, Nevada, and Washington State from accessing the DraftKings site. FanDuel has the same policy for many of the same states, with the addition of Texas.
The most extreme reaction was by StarsDraft, which blocked all states except Kansas, Maryland, Massachusetts, and New Jersey. This is because it is operated by PokerStars parent company, Amaya, which remembers the online poker crackdown and does not want to see a repeat of it.
Latest developments
Fortunately, the light at the end of the tunnel seems to be coming for the legality of daily fantasy sports. Missouri and Colorado may not have had DFS completely banned in their areas, but they were close.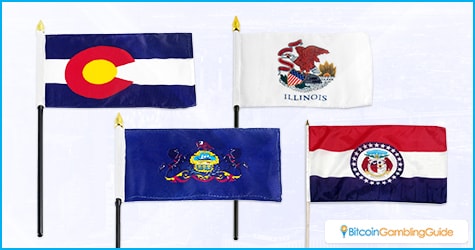 Fortunately, their respective governors signed into law Fantasy Sports Consumer Protection Acts. One of the main concerns about DFS was whether the operators were victimizing the players. With more stringent protections, a lot of states would be willing to allow them to operate in the state, along with a cut of the revenue.
The Missouri Fantasy Sports Consumer Protection Act, however, which will be implemented in August, imposes a $10,000 annual licensing fee or 10 percent of their revenue. This comes with the annual operation fee that constitutes to 11.5 percent of their net revenues.
Pennsylvania and Illinois are soon to follow as local lawmakers proposed their own laws on how DFS can be regulated and players kept safe.