This Sunday saw Lewis Hamilton finish first at the Hungagoring. Since this year's F1 Hungarian Grand Prix is part of the F1 World Championships, the points that Hamilton earned with this victory managed to push him to the lead in the championships.
This is big change since before the race he was trailing behind his teammate Nico Rosberg by a point in the standing. Hamilton's win has managed to push him over Rosberg by six points. There are still 10 races for this year's World Championships but this lead is a solid leg-up over the competition. This is a great achievement since at the beginning of the season he was down by 43 points.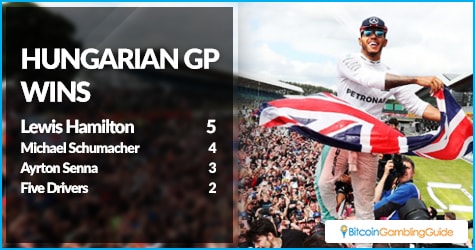 Record breaker
The F1 Hungarian Grand Prix win is also a record-breaking achievement for Hamilton. As a five-time winner of the Hungarian Grand Prix, Hamilton's closest rivals would be Michael Schumacher, who has won it four times, and Ayrton Senna, with three Hungagoring victories. This adds another record to the belt of Hamilton, who has more race victories than any other British driver and is the top three overall, with over 48 race victories to his name.
Hamilton's victory was sealed at the start of the race. When he overtook Nico Rosberg on turn one, Hamilton managed to keep his lead consistently all throughout the race. There were some close calls. In lap 52 of 70, Esteban Gutierrez managed to lock Hamilton up, but he managed to evade that trap. Furthermore, in the last 10 laps, Rosberg managed to close in because of Hamilton getting distracted. In the end, though, Hamilton managed to pull away and seal the win.
For those who bet on Hamilton, especially on online Bitcoin sportsbooks like Nitrogen Sports, this is a big win. Outright bets on the winner of the race had been offered for a few weeks before the race. Hamilton was one of the favorites to win, but the odds put him below Rosberg. This means that a bet on Hamilton got those who wagered on him a decent payday.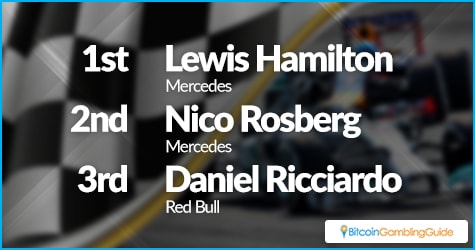 More in the future
While Hamilton managed to win the first place position, his teammate Rosberg got second place, while Red Bull driver Daniel Ricciardo managed to get third place. While Ricciardo was pleased with his win, Rosberg and Hamilton displayed tension in the post-race press conference. Though teammates, these two are still competing for the top spot and the World Championships. With Hamilton with 192 points and Rosberg with 186 points, they are the top scorers, with Ricciardo a distant third at 115.
For racing fans excited for the next race and the next chapter in this year's racing season, they will not have to wait for long. On July 29 to 31, the Hockenheim racing track in Germany will be hosting the Formula 1 Grosser Preis Von Deutschland 2016. It will be exciting to see how Hamilton and Rosberg will perform in this one.