In the past, when people made a bet on a sporting event, they had to do it well before the event. Even horse races stopped taking bets a few hours before the starting pistol fired. However, with new technology, it is actually now possible for bettors to place wagers while the game is ongoing. Live betting has brought a revolution to sports betting that makes wagering on popular sporting events even more exciting.
The UEFA Euro 2016 finals is a perfect event to experience Bitcoin sports live betting. With the semifinals over, the last game of the tournament will take place on July 10 at Stade de France in Saint-Denis. This will decide who goes home with the championship trophy and will have a lot of fans watching.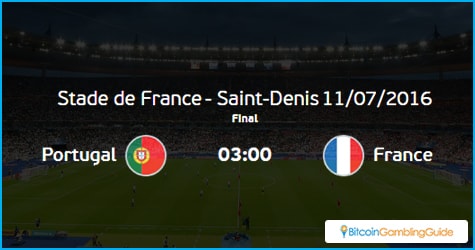 This final match can also potentially have a lot of money riding on it. Normal sports betting would be enough, but betting live can be a better experience for those planning to wager on the game. Here are a few reasons live sports betting would be a good idea for the UEFA Euro 2016 finals:
More wagers
One of the better reasons bettors may want to engage in live betting is that it offers bettors a wider selection of betting options. Normally, when betting on a sports match, the only choice is to pick which side will win. There are some prop bets like which players will score the most or what the scores will be when halftime comes around, but these are not as prevalent as selecting the winning team.
Live betting has more options for players to place their wagers on, with some bets being only unique to it. For example, live betting can allow for bets on who will be able to score the next goal or who will be given a yellow card.
Hedging the bets
Another advantage that live betting gives bettors is that it is far easier to hedge the best that they make. For those who place wagers on pre-match bets, they are locked into the bets they made several hours before the game begins. This means that if by half-time their chosen team is losing, sports bettors would not be able to do anything about it. With live betting, players can place another bet on the other team. This ensures that they would not lose that much money on their wager.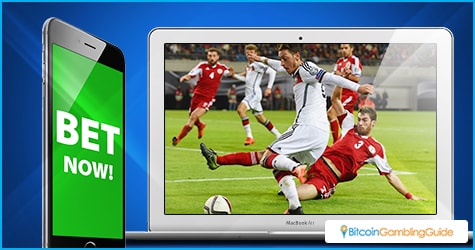 Access to real-time info
Sportsbooks like BetBaller that offers live betting often make it easy for bettors by including a livestream on their betting page. This is great for sports fans because it gives them an easy way to watch the game, but it is also a boon for bettors. It gives them real-time information on what is happening and allows them to change, modify, and add to their bets. Furthermore, it connects them to the game, making it more immediate and accessible.
Live sports betting is a fun way to make sports betting more exciting. Bitcoin sports bettors should try it out in the popular sportsbooks for the upcoming UEFA European Championship finals.