The second week of February lists a full schedule for operators, regulators, affiliates, and more as London sets the stage for two of the largest business events of the year for the iGaming industry.
ICE Totally Gaming 2017 and London Affiliate Conference will take place back to back, giving this year a show jam-packed with new products and innovative solutions. These events will also present opportunities to close new partnerships, network, and more.
This year's ICE and London Affiliate Conference are poised to be the biggest of their kind to date. With the iGaming industry continuously growing and exploring new technologies and possibilities, these 2017 events are the perfect venues for industry players to stay on top of the market.
ICE Totally Gaming 2017
ICE 2017 returns on Feb. 7 and will run until Feb. 9. Almost 30,000 attended last year's ICE, and even more is expected this time around. ICE, which is one of the most reputable international business events, is the premier venue for key industry players in the iGaming sector.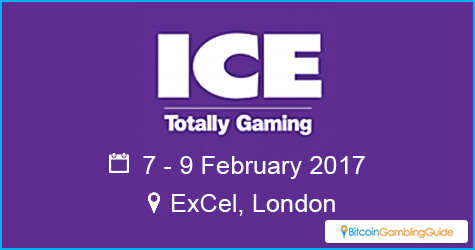 This year, ICE Totally Gaming will once again become the platform for new and seasoned companies in the market to showcase their latest products, designs, and visions. New games, online technology, and other gaming products will headline the event, giving every exhibitor the time they need to prove what each can provide the industry with. SoftSwiss, Asia Gaming, Betsoft Gaming, Booming Games, and Endorphina are just some of the software and game content developers that will be present at the event.
Attendees will also learn of the innovative solutions that will push the industry past major challenges. At the same time, ICE 2017 transforms ExCel London to become the hub for operators, entrepreneurs, affiliates, and regulators, among others, to network and build partnerships.
London Affiliate Conference
Also taking place at ExCel, London and following ICE 2017 right away is this year's London Affiliate Conference. Pegged to have more than 5,000 delegates coming in, the LAC 2017 could be the largest ever for the said event to set soil in the city, even bigger than LAC 2016.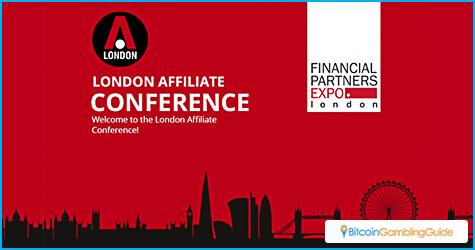 London Affiliate Conference will run until Feb. 12 and will coincide with the Financial Partners Expo. Focusing on affiliates in the online gaming market, LAC 2017 prepares a full schedule of seminars and discussions. On top of the two-day conference, affiliates, affiliate managers, operators, and speakers have the time they will need to network with each other.
Free bitcoin to be given away
CoinPoint, which is the media partner of Bitcoin Gambling Guide, will attend this year's ICE and London Affiliate Conference. With the goal to put the spotlight on Bitcoin gambling, the CoinPoint delegates will be giving one lucky participant 1 BTC for free.