A 500 BTC win from Bitcoin gambling calls for a celebration. Losing the same amount in investments, on the other hand, is a reason to reevaluate the market and trading strategies.
This much Bitcoin holds a massive value in the cryptocurrency setting that obtaining it—or losing it—is a monumental feat. But the Israeli trading firms recently extorted for 500 BTC or about $120,000 begged to differ.
Early this month, numerous forex and binary options brokers operating in Israel became targets of the series of cyberattacks and extortion ploys.
Reports said these companies, which are owned by Israelis and foreigners, are either based in the country or are set up overseas but cater to Israeli customers. The majority of them, however, succumbed to the wishes of the cybercriminals and agreed to pay the 500 BTC ransom.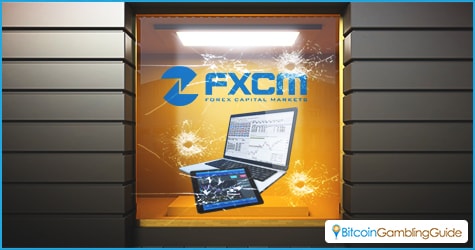 Bitcoin dragged to cyberattacks and extortion
FXCM is an online forex broker based in the US and has offices in Israel. It is one of the companies that were hit by the attacks launched by unknown hacker groups, but it disagreed to pay the ransom.
In refusal, its systems were bypassed and illegally accessed, which resulted in 'small number' of customer account funds acquired via unauthorized wire transfers. The company, however, cleared that the stolen funds have already been returned to the compromised accounts.
FXCM went public with the incident and even reported it to the FBI. But interestingly, no reports were filed by the other targeted Israeli companies due to factors like being unlicensed in Israel or covering up the incident to limit the damage to the company's name.
While it is unclear how many of the Israeli forex and binary options brokers paid 500 BTC, it is evident that these attacks—which begin with planting the malware then informing the victim of it, after which the malware can be removed only upon payment of the ransom—do exist.
What strikes more to the Bitcoin community, however, is the use of Bitcoin as ransom money and a medium to extort companies, regardless if fiat or cryptocurrency.
Treating Bitcoin as ransom money
Based on reports and investigations, the individual or groups behind the recent attack on Israeli trading firms are speculated to be from either China or Eastern Europe. In fact, more leads point to the possibility that the hackers hail from Russia and its neighboring former Soviet nations.
This information becomes more intriguing since Russia used to actively push for the ban of Bitcoin and other digital currencies, thereby limiting their growth and innovations. After all, Bitcoin presents myriad options society may benefit from its technology and usage.
With Bitcoin being utilized as ransom money and a method through which cybercriminals can illegally acquire funds, the digital currency's function as an alternative and convenient instrument in real-world setting and just about all sectors gets tarnished.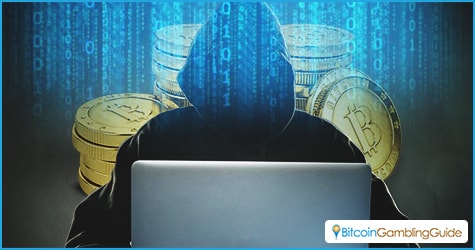 Breaking the stigma of Bitcoin controversies
Although Bitcoin's advancement for a mainstream status is further hampered by the recent Bitcoin extortion incidents in Israel, the cryptocurrency still presents a value in forex and binary options trading.
Other than for online gambling, this digital currency is also used as investments and a payment option in Bitcoin forex and binary options brokers. Through Bitcoin, global traders may buy contracts that may yield sizeable profits in the long run. Short-term investors, on the other hand, may venture into Bitcoin binary options to take advantage of earning more even in a matter of 60 seconds.
Investing with Bitcoin enables traders to benefit from the revolutionary features now available in online trading, such as quick and instant payments, worldwide access, and anonymous trading sessions.
Bitcoin certainly must not be viewed from one perspective only. Looking at the anomalies and cybercrimes connected to it, like the Israeli forex firm extortion case, should not dictate its future to reach global adoption and mainstream use, and instead regard it as a perfect opportunity for the Bitcoin community to strengthen its stance in cybersecurity.