LuckyStar announced the addition of Bitcoin payment for its gambling sites, including LuckyStar Casino, LuckyStar Games, and LuckyStar Live Caisno. Sirplay is also integrating Bitcoin to its sports betting software available to online sportsbooks.
There are many online gambling sites that accept Bitcoin in order to reap the benefits of the digital currency. These benefits include faster payments and low fees. With the integration of Bitcoin into these gambling sites and platforms, players and operators can now enjoy payment flexibility that Bitcoin provides.
LuckyStar and Sirplay to integrate Bitcoin
With the announcement of LuckyStar to the addition of Bitcoin to its list of payment options, LuckyStar will also include a special bonus for Bitcoin players. There is a 100-percent welcome bonus for Bitcoin deposits and a low wagering cashback bonus. These offers are open to all new Bitcoin deposits from LuckyStar players.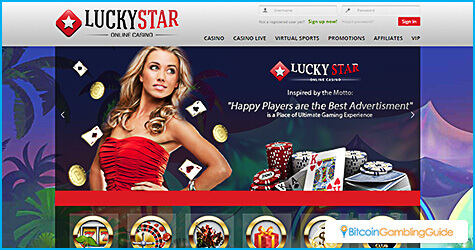 Sirplay, on the other hand, announced its integration of Bitcoin payment to its turnkey sports betting software. The company has seen the potential in the digital currency because of how fast and cost-effective its transactions are.
Both LuckyStar and Sirplay will showcase at ICE 2017 how they integrate Bitcoin as a payment method.
Why choose Bitcoin?
Last year, UK gambling sites Tonybet and NetBet opened their doors to Bitcoin. But more gambling site operators are expected to follow LuckyStar, Sirplay, and other gambling operators and platforms in accepting Bitcoin.
The primary benefit of Bitcoin is its speed over fiat transactions. Operators can receive a player's deposit within an hour or less than a day. Even deposits from outside of the country are almost instant. Bitcoin can also protect operators from fraud and hacking attempts.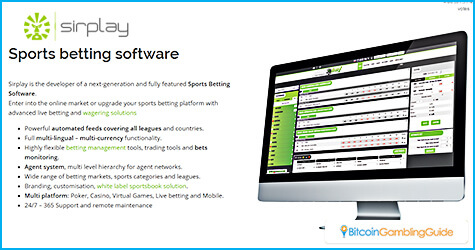 Another issue that Bitcoin addresses are the chargebacks. Chargebacks are where the bank takes back the money a customer spent on the website if the bank sees that the transaction is not legitimate. Even if the transaction is legitimate and the customer did not receive his refund, operators will still pay the processing fee.
A chargeback is not possible with a Bitcoin transaction. All Bitcoin payments are final and there are no central institutions that can cancel it.
More importantly, gambling sites that start to accept Bitcoin can open its market to more potential customers. Bitcoin is a globally accepted currency and there are a lot of Bitcoin users around the world. There are a good number of players who are looking for a way to make wagers with their digital coins. Instead of taking the time to convert Bitcoin into fiat currency in order to make bets in a traditional casino, Bitcoin players will be looking for gambling sites that directly accept digital currency.
Bitcoin gambling sites have a good chance of attracting new people to the online gambling industry. Many potential bettors are worried about using their credit cards, full name, and physical address on a gambling website. These bettors feel like there is a chance someone might steal their personal info.
Fortunately, anyone use Bitcoin to play casino games or place bets without giving up personal information. Someone who is reluctant of using a credit card on a gambling site will feel safe when he plays in a Bitcoin casino or sportsbook.