This weekend will see a clash of UEFA titans. Atletico Madrid and Real Madrid are going up against each other for the Champions League crown.
For Real Madrid, this is their 10th game in the finals, making them one of the strongest teams in the competition's 61-year history. On the other side, Atletico Madrid is once again trying to win a championship. The team has already tried twice before, once in the 70s and another in 2014. The 2014 attempt was stopped by Real Madrid and this weekend's match will seem like a grudge match.
This additional drama makes this weekend's battle an interesting matchup. Considering that it is a championship match, a lot of people will be sure to experience the football fever and put down their wagers on who might win. It will be difficult to determine the winner since both teams have their strengths and luck may even be a factor, but observant experts have taken a look at what each team has to offer and have formed several opinions.
Atletico's Defense vs Real's offense
One thing that all of the experts agree on right now is that Atletico Madrid is going to be a tough team to beat. Atletico's performance this season was nothing short of remarkable.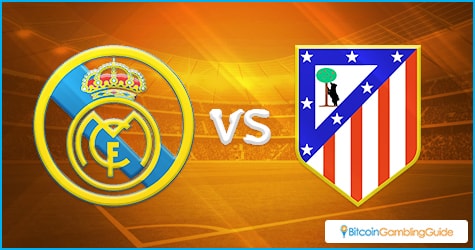 Under the expert guidance of Diego Simeone, the team has blossomed. The team has developed solid teamwork and a strategy aimed at a strong defense and capitalizing on the opposing team's mistakes. They entered the finals by beating Portuguese Benfica and Turkish Galatasaray, two of the strongest teams in Europe.
They followed this by beating the Dutch PSV Eindhoven, champions of the Dutch scene. Their greatest achievement, however, was defeating last year's winners, Barcelona. Finally, Atletico defeated another strong team in Bayern Munich, ensuring their finals entry.
Real Madrid has always been a favorite in the league. With superstars Christiano Ronaldo and Gareth Bale, the team has managed to crush the opposition. Against some of the toughest teams around, ranging from the Serie A side Roma to the Premier League side Manchester City.
They seem to be in trouble, though. One of their forwards, Raphael Varane is down with an injury, while many analysts think that the style of offensive attack that Real uses will bounce against Atletico's solid defense.
Betting on either Real Madrid or Atletico Madrid
With such an interesting match on the way, sportsbooks have been working overtime to crunch the odds exactly how they did for the UEFA Europa League finals game. There are several online Bitcoin sportsbooks out there that are offering good odds for the match.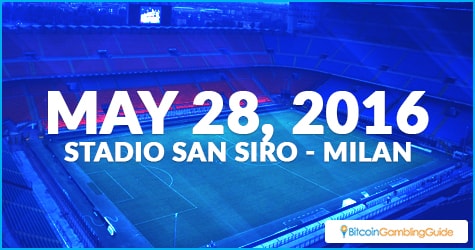 Three of the biggest are VitalBet, Betcoin.ag, and Nitrogen Sports, all of which favor Real Madrid to win. The clear favorites in the matchup as of writing, Real is at a solid 1.72 on VitalBet and Betcoin.ag while Atletico settles at 2.22. Nitrogen Sports, on the other hand, registers +0 2.261 (+126) for Atletico and +0 1.705 (-142) for Real.
With these odds, it will be interesting to make a wager on either side, as the final match is anybody's game. It all depends on which of the two wants the championship more.