The UK Gambling industry seems to be approaching a major shakeup as 888 Holdings and the Rank Group try for a merger with William Hill, one of UK's big names in gambling. This proposal comes quickly on the heels of James Henderson's removal as CEO of William Hill.
Henderson had taken the reins of William Hill back in 2014 to try and revitalize the business' online division after seeing several years of decline. However, it seems his efforts failed. The most recent trading update for the William Hill was last May and it showed that net revenues had fallen 11 percent in its online division. This has had a knock-on effect on William Hill's shares. Their worth has already dropped 21 percent since the start of the year.
Deal wrangling
William Hill is still a big fish, though. It is currently valued at around £2.7 billion and still holds a dominant part of the betting landscape. 888 Holdings and the Rank Group are valued at £1.7 billion, making their offer a surprising one since it is usually the larger company offering a merger. This actually happened last year as William Hill offered to acquire 888 Holdings for a £720 million. That fell through because the owners felt that the offer was too low.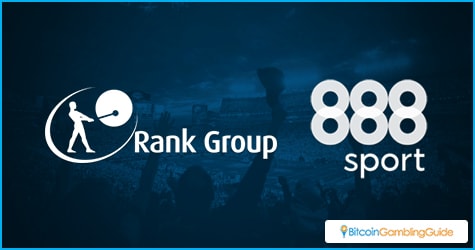 The deal, however, is not final. It is an initial proposal that will get the ball rolling. According to UK trade laws, 888 and Rank will need to offer a more solid deal by August if they really want to push through with the deal.
William Hill has confirmed that it has received an offer, but no specifics on the important details like price, timing, terms, and the transaction structure. This preliminary offer managed to boost William Hill share prices by nine percent, while Rank and 888 were up nearly 3 percent.
Representatives from Rank and 888 released their reason for the proposed William Hill merger:
"The consortium sees significant industrial logic in the combination, through consolidation of their complementary online and land-based operations, delivery of substantial revenue and cost synergies and from the anticipated benefits of economies of scale, which will accrue to all shareholders."
In addition to the offer, there is speculation about Rank and 888 merging themselves before a formal proposal will be presented to William Hill.
Competing merger
The talk of mergers is not limited to William Hill. The Ladbrokes and Gala Coral merger is still set to happen, with one major hurdle left.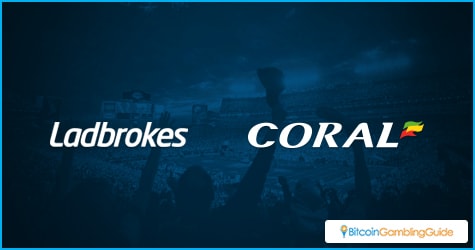 According to the UK's Competition and Market's Authority, the merger of Ladbrokes' 2,227 outlets and Coral's 1,850 shops constitutes an overwhelming majority of the market. In the name of fair competition, the two will need to sell over 350 to 400 locations.
A similar merger between William Hill, Rank and 888 will probably have to meet the same demands since these companies hold a significant majority of betting shops in the UK.