Plutus is positioned to make cryptocurrency payments more convenient and accessible, especially after receiving investment support from its successful crowdfunding campaign.
The London-based startup in the fintech sector raised more than $1 million within nine days its crowdfunding campaign was launched. Over a thousand investors not only became interested in what Plutus offers to the table but also believe that the company is providing products that will improve the cryptocurrency payment landscape.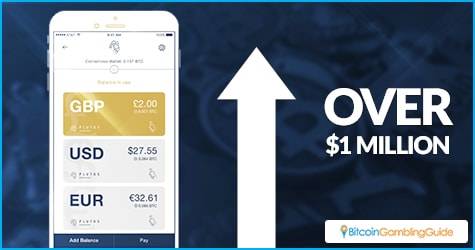 Joining the investors are more than 4,500 members who signed up as early adopters. With thousands of people from various sectors working within the cryptocurrency platform eager to get their hands on the product, the Plutus Tap & Pay has clearly become one of the most anticipated cryptocurrency products to date.
Plutus Tap & Pay enable payments over NFC-enabled Point-of-Sale terminals using Bitcoin and Ether. It runs on the PlutusDEX platform, and it will soon become available for mobile devices powered by Android. PlutusDEX, on the other hand, is the decentralized digital currency exchange through which users can pay for goods and services in real money.
Users simply need to convert their Bitcoin or Ether to fiat before they make payments through the conventional fiat-based PoS terminals. The Plutus wallet sends the amount to the DEX, which will convert the balance to fiat, making it possible for the users to enjoy hassle-free payments even on the conventional contactless payment terminals.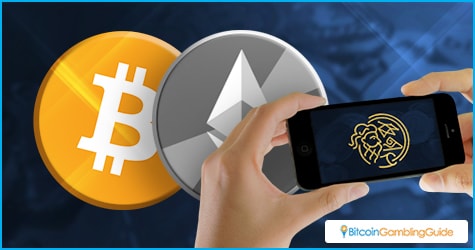 Danial Daychopan, CEO/founder of Plutus, was quoted as saying:
"Whenever you make a deposit with Bitcoin or Ethereum, you will also gain a reward in Plutons from the network automatically. We created this model to incentivize users as well as expand our feature-set in the future. Plutons exist autonomously on the Ethereum blockchain and are sufficiently rare to create an advantage for early adopters"
With zero trading fees, users are also encouraged to buy Bitcoin and Ether from DEX. Moreover, smart contracts are used for the entire process and this makes it more secure and reliable.
Meanwhile, Plutus now boasts a stronger management team by welcoming on board key members, including Bertrand Dezard as the Chief Payments Officer, as well as Tobias Sommer and Morgan Stanley as the COO.
Originally posted on Plutus Tap & Pay Raises $1 Million in Crowdfunding