Manchester is a place with a lot of history when it comes to football. One of the world's most popular football clubs, Manchester United, makes its home here in the Greater Manchester area. Noted as being one of the "big four" teams of the English Premier League, Manchester United has been a dominant force in the football scene in England. Some have even made the observation that this has made the English Premier League rather boring.
However, last year's upset win by Leicester has managed to change the rules. Now anyone can be champion. The hope was already there when Tottenham Hotspur and Manchester City managed to break into the top four positions in previous years, but the hope of a win has galvanized other teams. One of the favorites for winning this year's English Premier League is Manchester City. This is especially with their new coach, Pep Guardiola.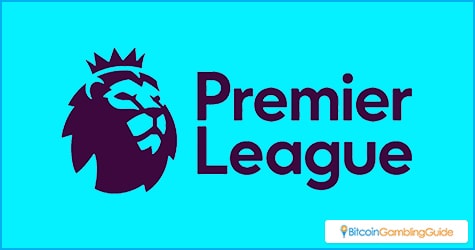 Manchester City dreams
Guardiola comes to a Manchester City team that is filled with some of the best midfield attackers in the world. Players like David Silva, Raheem Sterling, and Kevin de Bruyne are well-known fixtures, but the team has recently added Leroy Sane and Nolito.
With this combination, Guardiola, who is one of the best attacking coaches in the world, can create a devastating offensive team. Two new additions, Ilkay Gundogan and Fabian Delph, will add more strength to the team. Combined with Guardiola's adaptive style, the team may have what it takes to overcome the many obstacles to the top.
The team is facing some drawbacks, though. Guardiola is still new to the English football scene and is unfamiliar with the various rhythms in it. The team may stumble a bit in the beginning as he finds his footing. Additionally, full-backs are a weak link in the City line-up. The current ones are in their thirties—ancient in football player terms. This can put a damper on any strategy that needs a solution. Delph and Fernando may be employed as full-backs in a pinch.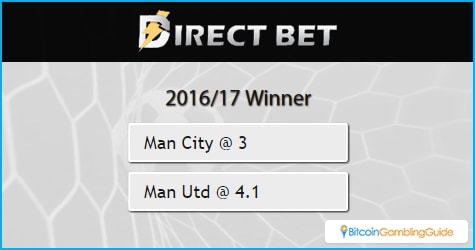 Manchester United dominates
However, the other Manchester team is not going to take it lying down. Manchester United is led by the veteran manager Jose Mourinho. His counter-attack philosophy has turned the Man U into a very aggressive and well-oiled team.  Additionally, he has signed up new players to supplement the already strong team. Zlatan Ibrahimovic, Paul Pogba, and Eric Bailly all promise to be great additions.
The problem is that Man U still has weaknesses. This includes a weak midfield and an aging star player. Wayne Rooney has had a good career but he may end up slowing the team down.
With both teams looking good, it seems to be a fairly even matchup. However, quite a few sportsbooks like DirectBet put Manchester City at 3.0 favorites to claim the trophy this year. Man U is close behind at 4.1, but that is still a wide gap. It will be interesting to see the teams in action when the EPL starts, especially with the English Premier League promos from select Bitcoin sports betting sites.