Online gaming has become a very common concept all over the world. What many people tend to overlook, however, is how this type of practice is not legal in every party of the world. Even in the US, online gaming and gambling is heavily dependent on which state one lives in. Massachusetts is currently looking into the legalization of online gaming, which could have repercussions for Bitcoin gambling as well.
Policymakers seek to legalize online gaming in Massachusetts
A special commission has been formed by the Massachusetts Legislature to look into the legalization of online gaming in the US state. A comprehensive review will need to be conducted, a process that can take anywhere from several months up to one full year or longer. However, the commission will be officially funded in the 2017 fiscal year budget.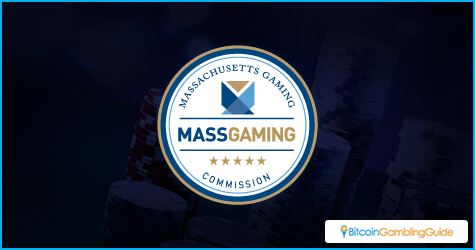 Many different things will need to be taken into consideration during this review process. For example, legalizing online gaming in the state will have an economic impact. New jobs will be created, but there will also be a need for gaming addiction prevention. Making this type of activity more accessible is a decision that needs to be weighed carefully.
At the same time, there is the topic of taxation. As is the case with any form of online transaction, sales tax will be applied in the state of Massachusetts. Right now, it remains unclear as to what percentiles we are looking at. The commission in charge of this review will need to find a number that is acceptable for all parties, and still allows for innovation in the online gaming space.
Perhaps the biggest hurdle to overcome is imposing legal and regulatory guidelines for online gaming. Just because this concept may be legalized in the future, it does not mean it will become a virtual Wild West. A calculation of all drawbacks and benefits needs to be made, as well as looking at the possible outcome of this process as a whole.
One of the members of this research commission is Stephen Crosby. Not only is he the state's Gaming Commission Chairman, but also a proponent of legalizing online poker and fantasy sports. His vision, opinion, and expertise will be vital during this review process. Fantasy contests were legalized in Massachusetts during the summer of 2016—DraftKings can now legally operate in its home state—but that is only a small step in the right direction, according to Crosby.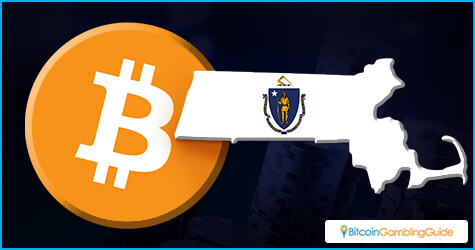 If online gaming and gambling were to be legalized in Massachusetts, it will have an impact on the Bitcoin gambling world as well. Casino and betting platform operators can expand their services to this state, and it is not unlikely new competitors will emerge. For the end user, more competition is never a bad thing. The Bitcoin network would benefit from such a change as well, as it continues to expand and gain mainstream traction through online gaming.
In the end, it will all come down to the legalization itself, and the associated regulatory framework. Allowing online gaming in the state is one thing, but there needs to be room for competition and innovation as well. Bitcoin and cryptocurrency can play a vital role in the future of gambling on the Internet as we know it. Due to its transparency and instant transactions, Bitcoin is a perfect fit for any gambling operation around the world.