The NFL will kick off its new season next week, so it is time again for sports betting sites to open their books to wagers. American football has become a popular sport in the US, but the passion for this sport has begun to spread to other countries.
This increased popularity of the NFL is more than just a benefit to the sports league. The sportsbooks that take wagers on the results of NFL matches are also getting a piece of the action. Sports bettors from all over the world have started to place bets on NFL games. For those interested in participating in the betting this season, here is a simple guide on how to get started.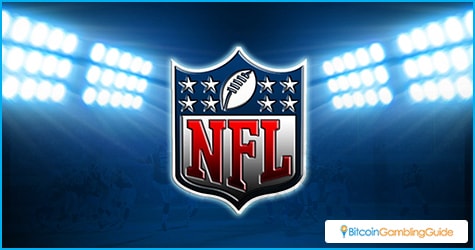 Basics of betting on American football
When making a wager on an NFL game, there are three traditional bets. These are the money line, handicap and total points bets. Some sportsbooks may offer more betting options, but most sportsbooks limit themselves to those three since odds for them are easily available. For beginning NFL bettors, it is advised that they should begin with these three.
Money line bets are simple to explain. All that a bettor needs to win is to correctly guess who wins. The money line odds are usually an amount and either a positive or a negative sign. +150 or -200 are two examples of money line odds, which are common on Bodog and Bovada. These numerals usually show how much money people need to bet or how much they can win. Money line odds of +150 mean that a bettor can win $150 for a bet of $100, while -200 means that a wager of $200 is needed to win $100.
The next bet choice is handicaps. It is the most popular bet for the NFL and is represented by odds on either a plus or minus points score, with their associated teams. An example of this would be the Denver Broncos with odds at -7 1.809 against the Carolina Panthers at +4 2.106. If a player places a bet on the Broncos, the bet would only win if they won by seven more points, while Panthers bet would win if they either won lost by less than seven points.
Finally, total points betting is pretty simple. It is simply a bet on how many combined points in total the two teams score. Bettors have a choice of either to bet that the result will come in under or over a particular amount. For example, a bet of over 42 on the Broncos-Panthers game on Cloudbet means that a bettor thinks that the two teams will score more than 42 points in their game.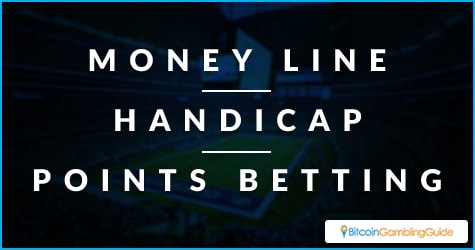 Factors to consider
Deciding on these three bet choices for NFL sports betting will need a bettor to be aware of various factors that may affect them. This includes team composition, home field advantage, yardage differential and more. It can become quite complicated but those interested in wagering on NFL games should put in some study time to ensure their bets are sound.
Betting on the NFL can be an enjoyable pastime and add spice to watching the games. Interested sports bettors should get their feet wet with these basic bets in time for the new NFL season.