Bitcoin continues to trade above $600 and even briefly breaking past $700 yesterday. If there is one point to take from this price surge, though, it is to the make the most of the perks that come with it. It is not every day the Bitcoin price reaches such price point, let alone regains the momentum to return to the days when a bitcoin would cost a thousand dollars.
Taking advantage of this opportunity, therefore, is the wisest move right now, especially since Bitcoin is known to be extremely volatile. For new and old Bitcoin users, several options are in store for them. It all boils down to choosing one that best matches their interests, personality, and market goals.
Sell the coins
Bitcoiners who view the Bitcoin ecosystem as a means to grow their investments are better off selling their bitcoins. In this way, they will be exchanging the cryptocurrency they have most likely saved in a wallet for years, waiting for the right moment to sell their coins and cash in quite a lot.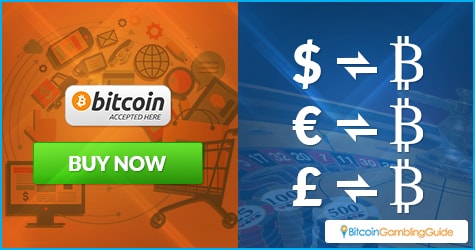 Thanks to the enthusiastic Bitcoin price, trading bitcoins at present would have significantly been much better than it was a year ago. Bitcoin exchanges like Coinbase or Bitfinex are perfect choices, along with the other favorites—namely Bitstamp, Kraken, or BTC-e—for trading the cryptocurrency for fiat money.
Selling coins now, however, may prove to be not the best action, since the chances of the price blasting through $700 is not too far from happening.
Purchase items online
For a more mainstream action, buying from online and land-based stores that accept Bitcoin payments is a must-do. This is perfect for Bitcoin users who prefer to use the cryptocurrency when purchasing items from Overstock or other retail or tech shops online. OpenBazaar is also an ideal venue for using bitcoins in online commerce.
Other than building on Bitcoin's convenience as a payment option for online purchases, this also promotes the use of the cryptocurrency for daily transactions, and this contributes to the flow of Bitcoin around the ecosystem.
Invest in binary options or forex
Making the most of the high price to increase personal gains is by all means a smart move, and this can be easily done by buying contracts in binary options and forex. While trading contracts is not exactly an easy task, Bitcoin binary options and Bitcoin forex are two ideal financial instruments.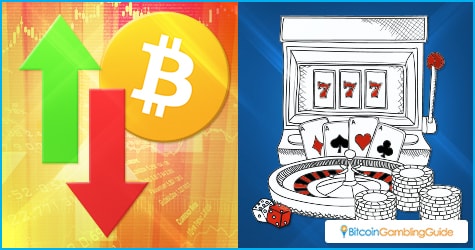 Using bitcoins on BTC Levels or investing in the Bitcoin price movements on Beast Options or AvaFX suit bitcoiners who are more inclined to online trading instead of selling them in an exchange. After all, buying contracts for these financial instruments can promise guaranteed returns, especially for binary options trading.
Play online games with Bitcoin
Of course, Bitcoin gamblers continue to be in a win-win situation, regardless of the fluctuating prices of Bitcoin. Most definitely, the $600 price of Bitcoin would yield higher payouts once the Bitcoin wins have been withdrawn and exchanged for real money.
This is the reason playing in Bitcoin casinos or in any other Bitcoin gambling site is one of the ideal things to be on the checklist. All eyes are on the casinos with the excellent combination of high-quality games and attractive bonuses. A few names on the Bitcoin casino market that possess these are FortuneJack, BitStarz, and Princess Star.
Other gambling sites like sportsbooks are also hot on the list at present, especially with the popular Euro 2016 tournament now ongoing, as well as Copa America Centenario. The Wimbledon is also due in weeks while the 2016 Olympics in Rio de Janeiro is just a couple of months away.
By both enjoying and winning more bitcoins—or even trading binary options or forex among others—would definitely maximize the Bitcoin price.