mBitCasino still manages to steal the scene through its constantly innovating platform, despite the number of Bitcoin gambling sites evolving and receiving the much needed upgrades.
It made its way into the iGaming market in 2014 and started off as a platform similar to that of the traditional Bitcoin casinos present during that time.
However, as it started operating as a full-fledged Bitcoin casino, mBit Casino strived harder to perfect its craft and did not stop since then.
One-of-a-kind VIP treatment
Last June, the Bitcoin gambling industry was astonished after the already successful Bitcoin casino announced that it would further amplify its current line of promotions and bonuses. mBit Casino focused on upgrading its VIP program, which is said to be 'out of the ordinary.'
This casino has made this promotion extremely lucrative. Unlike the traditional VIP bonuses that usually reward in-house perks and decent amounts of paybacks, The mBit Casino VIP rewards yield jaw-dropping incentives.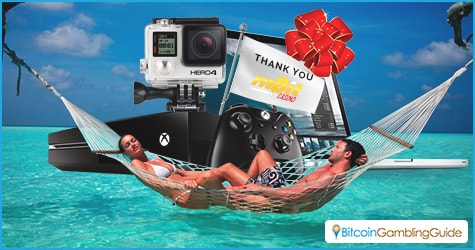 Powered by CoinGaming.io, this Bitcoin casino ensured that its VIP program is simple and does not entail complex requirements. Compared with other platforms, the bonus scheme grants even casual gamers the chance to maximize their opportunities of winning the prizes by simply betting on the games.
In every game played, mBit Casino rewards players with mBit Loyalty Points. These points can later be exchanged for prizes like MacBooks, quality Bose headsets, in-demand Bitcoin hardware wallets, GoPro 4s, high-end game consoles, and even an all-expense paid holiday trip to the Maldives.
Through this upgraded VIP bonus, mBit Casino has tremendously increased its player base and has received amounts of positive feedback, which contributed to the overall credibility of its platform.
mBit Casino—soon to be the platform of all genres
Two months after its VIP program revamp, mBit Casino has again impressed the Bitcoin gambling industry with the integration of the new sports betting platform.
mBit Casino launched its newly established sportsbook that is packed with every option a sports bettor would want and need. Gamblers were enthralled with this launch since it was just in time for the 2015 English Premier League Season.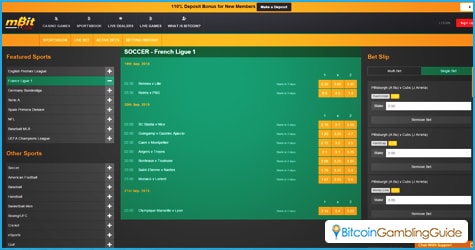 Other than its perfect debut in the market, Bitcoin sports aficionados were amazed by the fact that the new mBit Casino sportsbook, in spite of being fairly fresh on the Bitcoin betting scene, is already filled with every major sporting event like baseball, basketball, American football, soccer, and even eSports.
In addition, the mBit Casino sportsbook was already made to fully function on any handheld device; thus, it gives gamblers more opportunities to bet with Bitcoin easily, regardless of their location and device.
After showcasing its efficiency and consistent progress it continues to achieve, it becomes apparent that mBit Casino strongly adheres to its goal to become a well-rounded Bitcoin casino of today's generation.
Both the VIP refurbishment and the launching of its sportsbook were mBit Casino's legacies that inspired the new and veteran platforms in the niche to continuously develop their platforms to maintain a constant and loyal customer base.