mBit Casino started off as a small-scale casino with a wide focus. It started off with CoinGaming.io, focusing on the Bitcoin gambling market. It had everything: slots, live dealers, and more. mBit eventually managed to catch a sizable part of the market. The problem was that with the growth of mBit, it needed to change to meet the needs of its customer base.
Monumental changes
The first big change was back in March. mBit Casino suddenly announced that it would be shifting from the original CoinGaming.io platform to SoftSwiss. This was the big one, since it completely overhauled how accounts were made and how people did their transactions for deposits and withdrawals. It also meant that the site had a new catalog of games to show off to its players.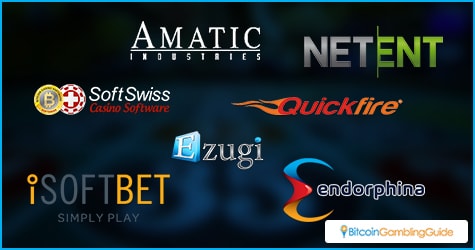 Linda Murphy, VIP Player Manager at mBit Casino, had this to say about the change:
"We decided to change to Softswiss many months ago, after meeting with their CEO and realizing their benefits were more in line with our long term growth plans. While we are incredibly grateful for allowing us to mature on their platform, CoinGaming simply could not keep up with the growth of our brand and demands from our players."
The site also upgraded its VIP program. Nowadays, it has four tiers: silver, gold, diamond, and black. Each level of the VIP program gives access to all the benefits of the lower levels and adds a few more to make it worth it to earn the VIP points. Some of those attractive benefits include access to the VIP store, increased deposits bonuses, and participation in the Bitcoin lotteries.
Finally, because of the change in platform, mBit Casino gets to see that its games are upgraded on a regular basis. It also means that the casino has access to even more games and game companies. One of the newer additions to the roster is iSoftBet, which has nearly 400 games under its belt and years of experience in developing games that are sure to be hits with players. Some examples of this include Mega-Boy and Astro Magic.
Big mBit Casino wins
The Bitcoin gamblers who drop by mBit Casino sure appreciate the changes being done to improve their gaming experience. However, the real draw for many players is the chance of winning big. This casino has proven itself a generous prize giver.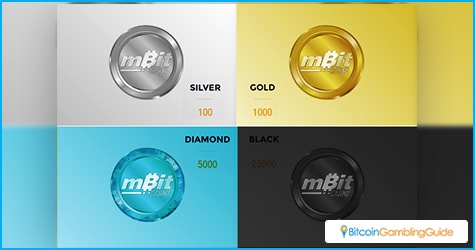 A good example of this was when a player was trying his luck at the casino's Geisha slot. He had received a free game and cashed it in. Suddenly, he hit the jackpot with 40.3 BTC. That was just the beginning. Playing the same slot, the bettor soon won three relatively large wins on the same day. The additional wins amounted to 9.15 BTC, 10.25 BTC, and 15.95 BTC.
With big wins and big changes, mBit Casino shows off that it is the place to go for Bitcoin gamblers, especially in the highly competitive online gaming world today.