Both are professional poker players. One continues to live as a poker legend, while the other has slightly shifted toward another field.
Michael 'The Grinder' Mizrachi and Bryan Micon are known names in the lucrative world of poker. But other than being pros in land-based poker, they also have another similarity. Both are no strangers to Bitcoin—to the Bitcoin poker world, to be specific.
While Mizrachi is hailed as a legend in poker, it is Micon who dominates Bitcoin poker. His site Seals With Clubs became the largest Bitcoin-only poker room online. It ruled in the unregulated online poker market and registered a good share of its players.
Mizrachi's Bitcoin poker site called GetLuckyPoker, on the other hand, showed a promising start. But like the Seals, there is hardly any traction on the site these days. With the two online Bitcoin poker rooms out of the spotlight, what have these two poker personalities been up to?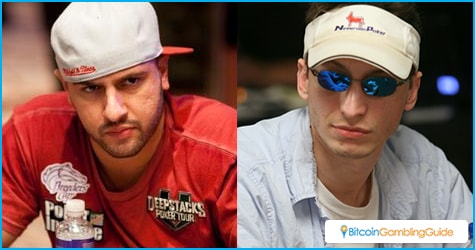 Michael 'The Grinder' Mizrachi
Mizrachi has been playing land-based poker all throughout, until he decided to set up an online poker room that uses Bitcoin. He called it GetLuckyPoker and announced it toward the end of 2014. By January of the following year, his Bitcoin poker site entered closed beta testing. More than two years have passed, however, and it seems like GetLuckyPoker still has some issues to fix.
GetLuckyPoker announced on its Twitter page back in July that a new layout is in the works. The site and the client were also running. But it appeared that it did not last long. As of writing, players will be greeted by a short message on the site, with a link to download the client. However, the installer is no longer available.
While the Bitcoin poker world has to patiently wait for Mizrachi's Bitcoin poker room to be up and running once more—and hopefully for a longer time by then—Mizrachi, being the legend that he is, continues to rule the poker tables.
To date, he already has three WSOP bracelets and has won the 2010 and 2012 WSOP $50,000 Buy-in Players Championship.  He has also added two World Poker Tour titles to his list of accolades, together with his recent win in the $570 Buy-in Event at Seminole Hard Rock Hotel and Casino in Hollywood early this year.
Mizrachi is simply unstoppable in dominating poker tournaments. He will be heading to Punta Cana next month for the Caribbean Poker Party sponsored by partypoker at Hard Rock Hotel & Casino.
Bryan Micon
Unlike Mizrachi, Bryan Micon has not been active at the poker tables since his legal battle last year.
To every Bitcoin poker enthusiast, Micon is a legend in his own right. Setting up a successful online poker site wholly operated by Bitcoin earned him the nod from the Bitcoin gambling industry. SealsWithClubs averaged 100 players who could enter tournaments and cash games for Bitcoin Texas Hold'em. But all did not end well for this site.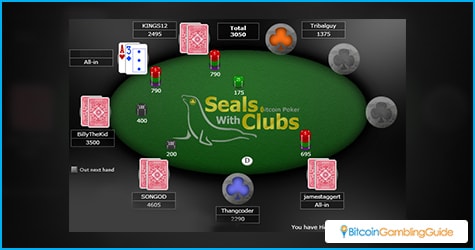 Micon was charged in mid-2015 for illegally running an unregulated Bitcoin poker site in Nevada. His house was searched and all computer hardware was confiscated. He then moved his family to Antigua but later returned to the state to face the charges and eventually entered a plea bargain deal. Since last year, he was on two-year probation and was obliged to pay a $25,000 fine, instead of a 10-year imprisonment.
SealsWithClubs was shut down, but it resurrected as SwCPoker.eu. Unfortunately, SwCPoker failed to replicate the Seals' success. A few weeks after its launch, reports came in that SwCPoker's player traffic fell by about 44 percent.
Distancing himself from poker, Micon now lives in Canada and works at Drones Plus, a local drone store that has branches across North America. His latest interest is drone racing and maintains a YouTube channel dedicated to drones.
What he plans after his two-year probation remains unclear. He is still mum if he considers returning to Bitcoin poker one way or another.