After the five-minute video of former SealsWithClubs Chairman Bryan Micon shedding light on the abrupt closure of the largest Bitcoin poker room, the gambling community now patiently awaits the launch of what will be a better version of the much-lauded site.
Coined as SwCPoker, the new Bitcoin poker site will be launched in two days if the announcement on the said website is to be believed.
According to the latest update posted on Feb. 23, the replacement for the defunct SealsWithClubs platform can be expected to launch within 48 to 72 hours. Bitcoin poker enthusiasts, especially its loyal customers, can begin to count the hours as Micon gave a preview of what can be expected from his newest project.
Krill, freerolls, and affiliate connections will be carried over to new site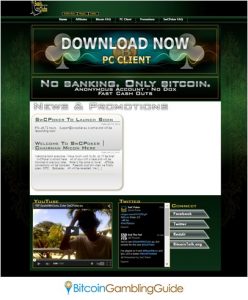 He mentioned in his welcome note that all of the krill accrued by players in the previous poker room has already been transferred to the new platform. Moreover, they will be honored using the previous rates. The rake will either maintain its value, but it may be even lowered. Likewise, all affiliate connections will be recognized, along with the offering of freerolls and the variety of poker games.
Based on Micon's previous statements and reports, SwCPoker will become the first site to run on the Bitcoin poker 2.0 platform. This entails better performance and services altogether, promising improvements from the original Seals website.
Since the majority of the SealsWithClubs management team opted to quit after the raid and technical problem, Micon, who expressed every intention to continue running the site, now owns the SwC 2.0 software package. This software will be used for the soon-to-be-launched poker room, which will be maintained by the team he managed to assemble.
SwCPoker has been online for a few days already, and it bears a familiar-looking interface. It is still not known yet if the site will feature the same design found on SealsWithClubs or if it will gradually reinvent itself as a completely new Bitcoin gambling platform. Regardless, the market awaits when the figures of the SwCPoker player traffic will be released.
SealsWithClubs withdrawals still honored
Despite the rise of SwCPoker, it appears that withdrawals are still on-going for the SealsWithClubs players who still have a remaining balance in their accounts. While the instructions are clearly detailed on the webpage, there is, however, no exact date as to when the last day cashouts will be processed.
Aside from withdrawing balance, players are also given the option to add an email address to their account in order to preserve and claim their krill on the new site.
Meanwhile, in related with the legal issues hounding the recent raid, it is still uncertain if the state wants Bryan Micon charged and arrested.