Online gamblers should know Isle of Man-based software developer Microgaming. The company's products have been in circulation for a long time now. With a proven track record of over 850 unique games and 1,200 variants, players will have played at least one of their games in the past few years. Established in 1994 when the online gambling market was still developing, Microgaming has managed to become a solid presence in the field.
Great lineup  of products
Microgaming's reputation is built on a solid range of products. An excellent example of this is its interesting set of licensed games. Games based on hit movies and TV shows are a favorite of Microgaming and they manage to make some good ones.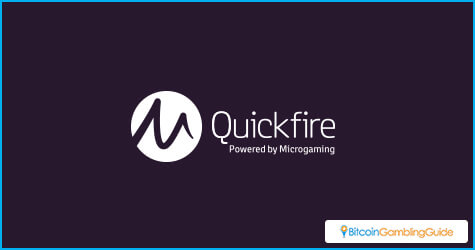 Slot games based on properties like Terminator 2 and Battlestar Galactica manage to capture the public's imagination and are almost always surefire hits. It also helps that Microgaming is focused on making games unique and reflective of their original themes. For example, the Terminator 2 slot game featured footage from the film if the player managed to score winning streaks and bonuses.
Microgaming also develops original intellectual properties alongside its licensed ones. Though they do not have the visual punch of memorable film and TV properties, Microgaming's staff has done its best to give each of them a memorable look.
For example, the company's Norse-themed Thunderstruck slot has a definite graphical design that reminds people of its theme, and it looks quite different from Microgaming's Immortal Romance, which is based around vampires. This ensures that each game is a unique experience, which is a factor that many online gamblers appreciate when it comes to their games.
Beefing up game libraries
Innovation is at the heart of the game development market. Even with all of the games that Microgaming has developed, it would not matter much if they were not available to gamblers. Game integration into Bitcoin casinos has always been a major stumbling block. It can be hard to add games one by one, especially if they are aimed for in-browser play.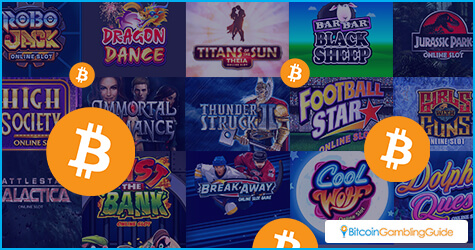 This is why Microgaming's Quickfire platform has become a favorite of both operators and gamblers. The Quickfire platform lets operators access Microgaming content through a simple and rapid integration process via the Flash and Mobile platforms.
Once integrated, Bitcoin casinos will have access to the largest online Progressive Jackpot Network in the industry and new games added monthly. Since 2010, online casinos have been signing up for the service. With 400 games listed on the platform, any gambling site which signs up will have a sudden jump in its game library.
The Quickfire platforms allowed for rapid growth of many casinos, especially new ones. This has made it a popular product, with new online gambling sites using it to kick start their operations, while older websites used it to update their libraries. Because of this, Microgaming's brand has become more popular than ever.