A Bitcoin blackjack boss knows when to minimize his losses. He does not rely on a complicated strategy like counting the virtual cards on the screen. Most of what a blackjack boss do in the game is following a few simple points that everyone else can do.
Some of these best practices are the first step to getting a massive win in a Bitcoin blackjack casino like BitCasino.io and BetChain Casino.
Stay in full control
The first step is crucial. Players need to be in full control of their mental capacity before playing a game of Bitcoin blackjack. Anyone who is unable to focus or make simple decisions could end up emptying his bankroll in a couple of minutes.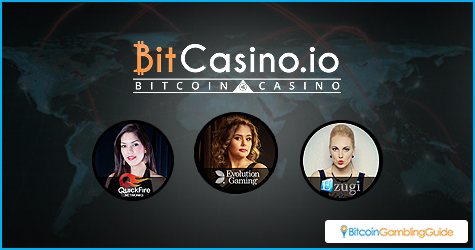 Alcohol is a blackjack winner's enemy. Drinking a lot of it can rob anyone of his ability to think or make decisions. This is why most physical casinos offer free alcohol to their players. It is a good idea to drink something non-alcoholic or to have some alcohol after playing a few hands of blackjack.
Know when to double down
The rules of blackjack are simple to understand. Anyone new to the game will eventually know that he needs to get a high enough score to beat his opponent. What the player might not know is when he should take advantage of the other options available to him apart from 'hit' and 'stand'.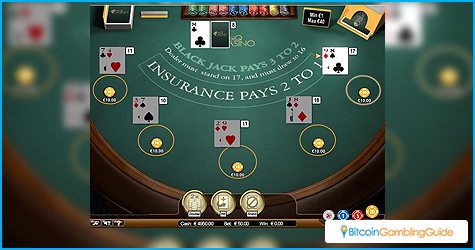 A player handicaps himself if he does not choose to 'double' his bet. This is understandable since the 'double' action will end a player's turn once he draws a single card. However, there are situations when a single card is enough to get a good hand.
Studying the odds of a blackjack hand can help a player know when he should double down his bet when playing in a Bitcoin casino. A hand score of nine to 11 has a good chance of getting a better score with one card. At the same time, a player needs to consider his opponent or the dealer's hand. If the dealer's revealed card is an ace, 10 or nine card, the odds of a dealer having a score of 19 or better is high. A player should only 'hit' or 'stand if the dealer has an ace, 10 or nine card on the table.
Avoid the insurance bet
When the dealer gets an ace card, players will have the option of taking an insurance bet. The insurance bet pays only if the dealer has a blackjack hand. The payout is a generous two to one rate. However, the insurance bet is a losing bet. The odds of a dealer having a 10, J, Q or K card with a revealed ace card is very low. In the long run, a player will only lose money if he keeps taking the insurance bet.
Those looking to play Bitcoin baccarat can give OneTouch Blackjack a try. This game is available in CoinGaming.io-powered casinos.