The Pennsylvania House of Representative has already voted on HB 649. This bill was aimed at creating a comprehensive Pennsylvania gambling law that would reform how the Keystone State would handle offline and online gambling. Sweeping changes included the inclusion of laws dealing with daily fantasy sports and video game terminals. This bill would also allow current offline gambling license holders to handle online gambling similar to how it is being handled in New Jersey.
Both of these are hot-button issues and resolving them was part of why HB 649 was being pushed. A lot of people were confident that the Pennsylvania government would be passing the bill this week. Unfortunately, that was not what happened.
Confusing message resulted in a 'no'
The Pennsylvania House of Representative voted against the bill, with a solid 107 to 81 votes against it. This was after a session of prolonged debate and a lot of amendments being filed to ensure that the bill would meet the approval of the representatives. It seems that they were still displeased after all the wrangling, and some of them were still confused about what the bill was about.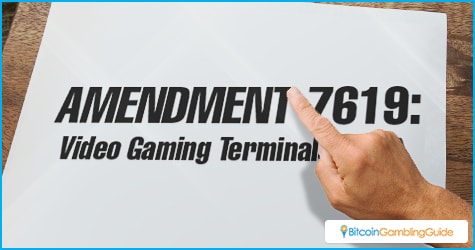 Some legislators were against HB 649 because they felt that support for online gambling would take the money out of the state, resulting in a "Main Street versus Wall Street" vibe. Many wanted to support the "Main Street" option of keeping money in the state. Others were also anti-gambling on the principle of protecting their constituents from gambling addiction and exploitation.
Rep. John Payne expressed frustration at some of these objections. This is understandable considering that there have been already 47 hearings on the bill and some of the representatives were still misunderstanding some of its facets.
All is not lost, though. An immediate motion to reconsider was immediately filed and a large majority of the representatives voted for it. This is rather confusing since they had earlier voted to stop the bill.
Another additional factor that seems to add to the confusion is that the representatives are considering an amendment to an earlier bill instead of going for the whole bill. Amendment 7619 to HB 1925 is supposed to have the same purpose as HB 649, and they even share the same author. Rep. John Payne. The house will reconvene soon for another round of discussion and voting.
The need for the bill's passage
A lot was currently riding on HB 649 and now amendment 7619. This is mostly because of the state's large budget shortfall. The latest 2016-17 budget submitted by Governor Tom Wolf looks bad, with an estimated $1.8 to $2.3 billion deficit. That will have legislators scrambling for ways to either save or earn money. Tax hikes are an option, but no one wants to do them in an election year. With online gambling, the tax revenues can help cover the missing part of the budget and can be a great source of continuous revenue. It still depends on the legislature if this will happen.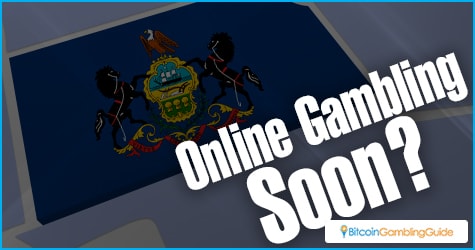 What's at stake for Bitcoin gambling?
Clearly, this bill does not regulate Bitcoin gambling, but HB 649 may give this growing sector a window of opportunity to reach a wider market of online bettors situated in the US.
At present, Bitcoin is recognized in the US as property instead of currency yet online gambling is only permitted in select states. With Pennsylvania still lacking a law legalizing online gambling, betting with Bitcoin on offshore sites lies in the gray area.
While it is unclear how the implementation of the bill regarding Bitcoin gambling will be once it is signed into law, creating an online gambling-friendly environment in the Keystone State would still be better for the players and operators.