People aspiring to become successful online casino affiliates must create effective mobile-friendly websites, an industry expert said.
Corey Padveen, Director of Global Social Business Strategy at t2 Marketing International, stressed during the London Affiliate Conference 2017 the fact that running websites not optimized for mobile use deny affiliates a significant number of readers and potential customers.
He also shared several hard-hitting strategies that can help affiliates to efficiently target the mobile user market. These strategies apply even to affiliates in the Bitcoin casino market.
Mobile website strategies
One of the points in Padveen's presentation is to the importance of webpages loading quickly and even less than 10 seconds. The average maximum time a mobile device user is willing to wait is 15 seconds.   More than 40 percent of the total mobile users around the world will close the site if it takes more than three seconds to load.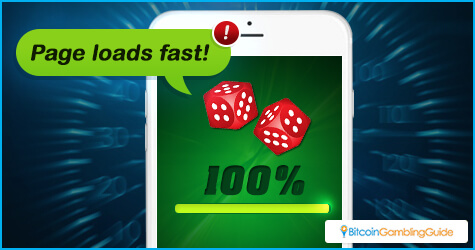 Faster websites can also help an affiliate to rank higher than other affiliates' sites in Google Search ranking. This is due to the search engine's algorithm to prioritize quick loading websites above all else.
A good way to reduce a website's loading time is to optimize the images on the mobile site. This includes lowering the resolution of the images.
Using the YouTube video sharing service instead of Java videos can further decrease the number of files users need to load from an affiliate site. Avoiding Java can also help affiliates to avoid Google's penalty since the search engine is penalizing sites that still use Java.
Another important strategic point in a mobile affiliate site is the user experience. An affiliate can elevate his target audience's experience by providing quality content. Another is to avoid using pop-up ads or any window that might appear in front of users before they can enter the website. These types of ads are hardly effective in the mobile user market.
Affiliates can make the most of a referral program if the casino is mobile friendly, the same goes for affiliates making the most of Bitcoin. Mobile device users will likely sign up to a Bitcoin casino if they can easily play the games or make wagers on a phone or tablet. Affiliates do not have to pick a Bitcoin casino that only focuses on mobile users. An affiliate can have his website drive traffic to casinos that have a mobile version.
The importance of the mobile audience
In a Statista statistic, there are more than four billion mobile phone users around the world. More than 50 percent of internet traffic comes from mobile devices. Failing to create a website that targets mobile users might make an affiliate miss out on more than half of his potential revenue.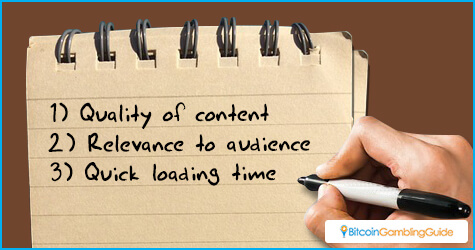 There was also the 2011 statistics from Fast Company that said tablet users are likely to spend cash than desktop users. An affiliate can get more conversions with his mobile website than the regular one.
These data support the rise of mobile Bitcoin casinos, among other online casino affiliate websites. Today, Bitcoin casinos like BitStarz already offer a fully mobile-optimized casino. Therefore, affiliates of this casino should also ensure that their websites function properly on mobile.