Wimbledon has drawn to a close, with Sunday being the tournament's last day. The tournament has seen its share of drama, but this weekend's finals sealed the deal with Andy Murray managing to win the Men's Single division while Serena Williams claimed another Rosewater Dish.
This was a great end to what was an event-filled tournament. For sports bettors, the women's division was a matter of trusting in Williams' skills while Murray's win was a surprise from the left field.
Major wins
Andy Murray has already won Wimbledon once in 2013, but his return win this year is a big achievement. His presence in the final already broke records. Murray managed to reach the finals 11 times—a record amount of times for a British man. The last holder of the record was Fred Perry 80 years ago.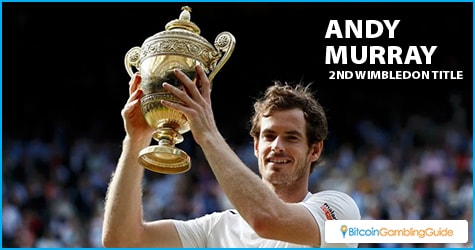 This is not the first time that Murray has broken records. In 2012, Murray managed to win the US Open, making him the first British man to win a major tournament since Perry's 1936 win. He also won Britain an Olympic Gold in tennis in 2012—which was last won in 1908.
This latest victory of his was the result of both skill and luck. Murray's skill has been sharpened through the years and his new-old coach Ivan Lendl managed to hone it to a sharp edge that led him to strategically beat back Milos Raonic in the final match. The luck factor was in the fact that Murray did not have to face either Roger Federer or Novak Djokovic, both strong players that had been knocked out of the running.
As for Serena Williams, she has just proven herself once again to the world as she won her 7th Wimbledon title.  Quite a few people worried about her early in the tournament, though. She had come off a big loss in the French Open and she was performing sub-par in her first matches.
However, Williams managed to bounce back and, with her win, has managed to tie with Steffi Graf's record of 22 Grand slam wins. This means that she only needs one more to be the top Grand Slam winner in the modern era. To be the greatest women's tennis player, though, she will need 25 wins, beating the old 24 win record by Margaret Court.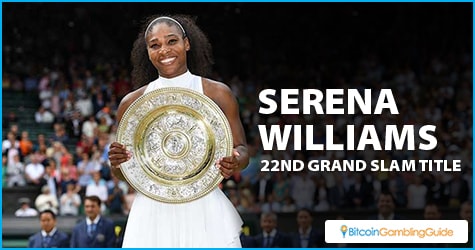 Bad bets
For those bettors who decided to put their money behind on Williams and Murray to become the Wimbledon 2016 champions, they will be getting a good Bitcoin payout from various sportsbooks like Anonibet and BetBaller. Bets on Williams will yield less than the bets on Murray. This is because Williams has been a consistent favorite in the odds.
Many of those who did not bet on them focused on other favorites. For the men's division, Djokovic and Federer were the top picks. However, Djokovic flamed out early in the tournament, while Federer was knocked out by Raonic, one step away from the finals. For the women's division, Garbine Muguruza was a favorite but she underperformed. Another pick was Angelique Kerber, but Williams managed to beat her in the finals.