The North American League Championship Series is about to end its season with a bang. Last week saw the semifinals, with Cloud9 and TSM winning their respective matches. This decided who will be fighting for the top spot this season and who will be competing for the 3rd place position. This weekend will decide both positions as the NA LCS finals are held. Both of them will best-of-five, giving teams a chance to catch up to each other.
Third spot
The first to happen will be the match between Immortals and CounterLogic Gaming. This match will be done to determine the 3rd and 4th place positions. Though these are not the championship matches, they can still provide a handsome prize. Third prize winner will get $15,000, while the 4th place can net a team around $10,000.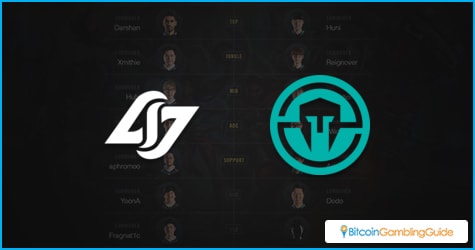 This match between Immortals and CLG will still be quite thrilling. CLG has a solid background as one of the top teams in the region. One of the oldest teams in the league, with its first roster being released in 2010, it has successfully managed to adapt to modern gameplay. However, they faltered in the run-up to the finals and ended up being knocked out by Team SoloMid.
On the other side, the Immortals are their competition. A new team, they only showed up last year. However, being new does not mean that the team is harmless. The team has managed to beat some of the most solid teams out there and has managed to get a dedicated following.
Sportsbooks already have odds for the upcoming match. On BetBaller, the odds are heavily in favor of Immortals to win at 1.4 0. CLG wining is at 2.85, a rather low chance but it can have an impressive payout.
$50,000 grand prize
However, the highlight of the weekend will be the final match between Cloud9 and TeamSoloMid. Both teams have proved to be good at beating expectations, and this match will be a test to them both.
These two teams also happen to have proven their chops in previous seasons. TSM has won an LCS three times, while Cloud9 has managed to win two. The two of them will be quite familiar with each other's tactics and players. This will be important as they chase the $50,000 grand prize.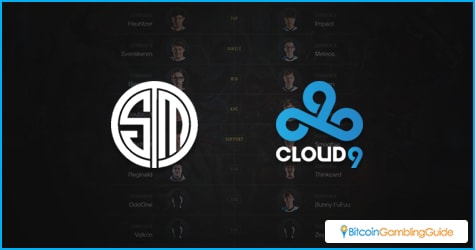 As for the odds, with TSM's experience at winning and long history, savvy sportsbooks have already placed them as the favorites at 1.25. Cloud9 exploded on to the scene a couple of years ago and still needs to prove something despite its two season wins.
Sportsbook odds for Cloud9 to win are pretty long at 3.77. However, nothing is set in stone and Cloud9 may just have what it takes to beat TSM this time around. eSports fans will have to wait for Sunday and Monday to see who will come out as the champions