Take-Two Interactive and the NBA are partnering together to create NBA 2K eLeague, an official eSports league for basketball. This will be the first eSports game of an American sports league.
NBA 2K is one of the biggest selling sports game series around the world. Its popularity is due to the content and features of the game. The NBA 2K series shares the same recognition as other eSports games, such as Dota 2 and StarCraft 2.
NBA 2K eLeague
NBA 2K eLeague will begin in 2018. Actual franchises from the NBA will be running the eLeague team next year. In fact, there will be 30 eLeague teams, which is the same number of NBA franchises there are today.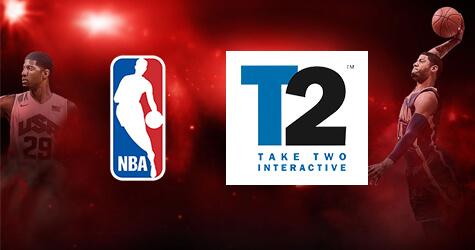 Adam Silver, commissioner of the NBA, said in a report:
"The popularity of NBA 2K with the young and growing eSports community provides a unique opportunity to develop something truly special for our fans and the gaming community. We look forward to combining our best-in-class NBA team operators with Take-Two's competitive gaming expertise to create a brand new league experience."
Strauss Zelnick, CEO of Take-Two Interactive, said:
"The NBA 2K series is renowned throughout the world for capturing the authenticity of the NBA and the passion of its fans.  eSports is a growing segment of our industry, and we will aim to take the thrill of competition to exciting new heights through our partnership with the NBA."
NBA 2K eLeague will follow the same season as the actual NBA. The team will be playing a five-month long season of head-to-head matches. The season will lead to the playoffs and the main championship competition.
At this time, details on the NBA 2K eLeague is not yet set in stone. This includes the players' salary and the schedule of matches. Every NBA team is showing interest in throwing hats in the ring. The NBA is expecting at least 15 of the franchises will have their eLeague team to participate in the eSports matches next year.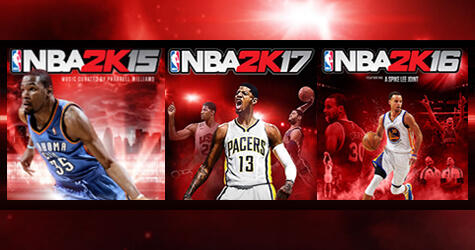 NBA and the NBA 2K series already have a large fanbase on their own. It is very likely that an eSports match for the NBA 2K games will attract this massive fanbase. Bettors who are looking to wager on their favorite NBA eLeague team with Bitcoin can check out Bitcoin gambling sites like 1xBit or PowerBet.
NBA eSports players
There are going to be five professional players for each eLeague team. A pro player position is a full-time job in the eLeague and will entitle him to a regular salary. The eLeague will reveal the NBA 2K teams this year.
Unfortunately for Cavs or Warriors fans, they will not see any of the actual players' representation on the eLeague matches.  Professional players will need to create their own avatars in the game. There are currently no restrictions to how a player can stylize their own avatar.