The backbone of online gambling is the payment system. Online gambling is all about wagering real money and hopefully winning big jackpots. The problem is that it can be difficult to make transactions online. Thanks to various laws and regulations, online transactions are slow and cumbersome. This was what made online gambling difficult in the early days. The usual turn-around rate in the past was three days to get a transfer processed.
However, thanks to evolving payment technology, it can be a lot more convenient now to make payments and to withdraw winnings. E-wallets are currently one of the most popular options around. They work by providing people with reloadable electronic "wallet."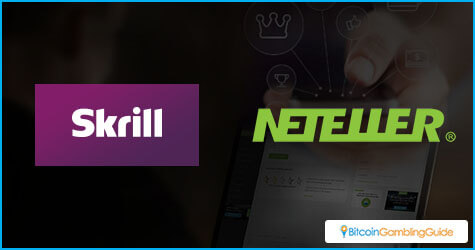 The heavy lifting—all of the tedious processing and confirmation—is done when the wallets are being reloaded and when a user needs to send funds. It is done in minutes. Additionally, since it uses technology that is similar to credit cards that people use, it is easy to understand. This makes it convenient for a lot of people, especially for gamblers and gambling operators.
NETELLER and Skrill are two of the biggest e-wallets out there and they have international coverage. That is until recently.
What happened?
NETELLER and Skrill users were understandably shocked when they received an e-mail from the PaySafe Group, the company behind the two services. This e-mail stated:
"We regret to inform you that as of November 25, 2016, we will no longer offer the Skrill Prepaid MasterCard® in your country. You will not be able to use your card but your Skrill Account remains fully functional and your balance is unaffected. You can withdraw funds from your Skrill Account to your bank account or send money to any other Skrill user or online business accepting Skrill."
This is big news. There were users from over 100 countries who received this e-mail and that is a sizable part of the market. As a quick overview of the nations affected, European nations in the EU and European Economic Area (EEA) will not be affected by the change. This list includes countries such as Norway, Switzerland, France, Austria, Italy, and the UK. However, it does affect countries outside it, which includes New Zealand, Australia, Colombia, Brazil, and many more.
Big for Bitcoin
This is a big shakeup because it takes away the main method for quick transactions for many gamblers. There are other e-wallet services out there. However, they usually do not have international access. At best, they operate in a region like Europe or Asia, which cut out a large customer base for many companies.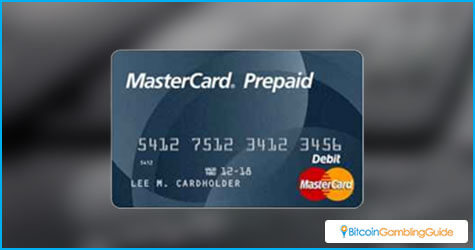 This is where Bitcoin can potentially profit. Bitcoin allows for quick and easy international transactions, sometimes even better than e-wallet. A lot of gambling operators were hesitant about adopting it because it was a new technology and they had a reasonable alternative in e-wallets. However, with the loss of Prepaid Mastercard under NETELLER and Skrill, it may finally force some operators to take the leap.
It helps that Bitcoin integration is now a lot easier thanks to services like BitPay developing the right software and apps. It will be interesting to see if the online gambling industry will see the opportunity that this presents.
NETELLER and Bitcoin
Fortunately for Bitcoin users, NETELLER continues operation with the cryptocurrency. Online gambling sites that accept NETELLER as a payment method can conveniently accept players that prefer to use Bitcoin. This is possible as NETELLER converts Bitcoin to fiat currency and therefore enable players to use their bitcoins as deposits.
Meanwhile, Bitcoin gambling continues to thrive as more players discover the ease of using Bitcoin in online gambling. Likewise, operators have stepped up as they offer improved casinos and gambling sites that are optimized for Bitcoin, global accessibility, and online gambling. BitStarz is one of the Bitcoin casinos that already offer quality gambling experience, along with mBit Casino.
On another note, Bitcoin services that offer Bitcoin debit cards with Prepaid MasterCard will continue to function.