NetEnt tests the waters of the virtual reality by committing to develop and release its first online VR casino game. NetEnt sees a massive potential in the VR market after monitoring its rising trend among consumers.
NetEnt is not the only company that delves into VR technology. CASEXE has been working on a fully functional VR casino and not just a VR game. Many companies believe that VR could make a significant impact in the online gambling industry.
Online casinos are a way for people to play games in their own home. Live dealers were the evolution of many casino games by letting players makes wagers on real cards or roulette wheels. The next evolution of online casinos will let players set foot on a casino floor without having to go outside the house.
NetEnt stance on VR
The NetEnt team is closely monitoring the evolution of VR technology. In its study, consumers lean toward a fully immersive gambling gameplay. For the NetEnt team, VR casinos might become possible as the online VR technology matures in 2017 and 2018.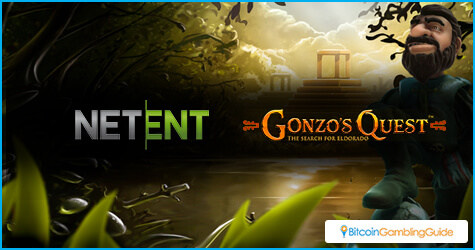 Per Eriksson, CEO of NetEnt, said:
"We firmly believe that VR has a given place in the future of online gaming, based on our research and the trends that we monitor. We remain focused on delivering the ultimate entertainment experience by taking this first step towards developing our first real-money VR slot. This is a milestone for NetEnt and the gaming industry."
The game content developer is making its first attempt at tapping into the market by introducing the Gonzo's Quest VR game to its multi-channel offers. The game will become available in NetEnt's current Casino Module to make Gonzo's Quest VR available to more people. The first prototype of the NetEnt VR technology is showcased at the ICE Totally Gaming 2017 in London.
Impact of VR on gambling sites
The advancement of both VR technology and online gambling sites are helping to make VR casinos more feasible by the day. This is thanks to the release of more advanced VR hardware in the last two years. Lately, people can enter haunted houses, watch their favorite movies while on the moon, and join a rebel space fleet to fight against the empire.
Wagering in a VR casino space will be a very different experience than how people usually play in an online casino. Instead of a gaming window, a player can move around his avatar as he explores the virtual betting space. If he wants to play a game, he moves toward the table or machine. The experience will be similar to how a person plays in an actual casino.
When VR casinos become widespread, it is likely that the technology will also spread toward the Bitcoin casino market. At the same time, VR casinos might also adopt Bitcoin payments due to the digital currencies' benefits.