When people visit an online casino, one of the first things that they see is the bonuses that a site can offer them if they join up. The main purpose behind these casino bonus deals is to attract potential players to signing up for a casino and having them play there.
Online casinos offer them nowadays as a normal feature, mostly because everyone else is doing it. The competition in the online gambling market is fierce and online casinos are always seeking ways to get more customers. The lure of free betting money can be very attractive to a lot of people.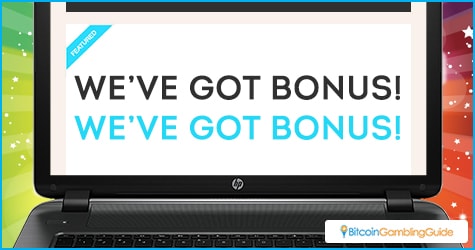 Getting their money's worth
Smart Bitcoin gamblers know how to maximize what they get from bonuses. For example, a lot of welcome bonuses have 100-percent deposit bonuses that have a limit like 1 BTC. This means that depositing 1 BTC into an account will net a 1 BTC bonus. Depositing more would lead to the extra not getting a bonus, which means that a player is not getting his full money's worth. Better to wait for another bonus and using that for additional bonuses.
Another way that Bitcoin gamblers maximize bonuses is for them to stop playing at an online casino until a new bonus shows up. This ensures that the players get to play with an advantage. This is because bonuses offer Bitcoin gamblers more chances to play. The more a person plays, the more chances there are for them to win. Online casinos recognize the fact that new bonuses are what calls players back, so they often end up offering new bonuses and seasonal promotions to draw them back in.
The problem for Bitcoin gamblers is how to keep track of all these new bonuses. It would be a shame to miss a promotion and not be able to use it to its full potential. Though some of these promotions reflect real-life holidays like Christmas or Labor Day, quite a few of these bonuses come out depending on the whims of the casino. Keeping a track of them can be difficult for a Bitcoin gambler, especially if they are signed up for multiple casinos. There are several ways to keep updated on these bonuses.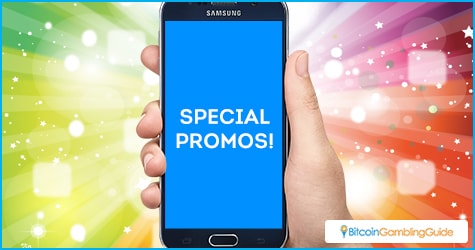 A little work
The easiest way for gamblers to keep updated of new bonuses is through email. A lot of online casinos often ask a player when they sign up whether they want to get updates. Saying yes to this leads to regular newsletters from the site about news like new games and promos.
However, some players dislike getting emails that would clutter up their inbox. This means that they will need to be more active in looking for bonuses. Fortunately, a lot of online casinos have blogs or even social media accounts. These are often used to announce any new promos or bonuses that the site offers. It also helps that third-party sites like online gambling news sites and forums like Bitcointalk offers a venue for operators to announce their latest games, bonuses, and promos.
Bitcoin gamblers who want to get more bang for their buck should be on the lookout for bonuses or promos offered by an online casino.