In an aim to promote a wider scale of Bitcoin use, 34 Bytes, a Los Angeles-based company, will soon be releasing a Bitcoin point-of-sale terminal targeted at brick-and-mortar establishments.
Now in beta testing phase, the 34 Bytes Bitcoin POS terminal is designed to make Bitcoin transactions user-friendlier and convenient for both merchants and customers. The point-of-sale solutions promise to deliver a new way for physical stores to accept Bitcoin without entering a rather complex set-up or transition phase.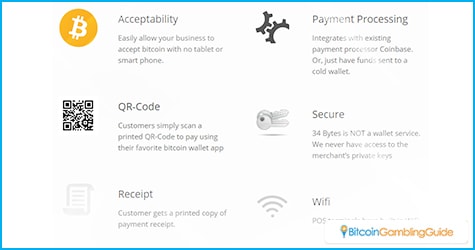 34 Bytes takes pride in its POS terminal that can operate even without the use of a smartphone or a tablet. This terminal is designed to be a standalone device, which means it can accept Bitcoin transactions by simply scanning the QR code. This also makes the terminal amenable to any Bitcoin wallet, provided that a QR code is available.
All of the Bitcoin funds received will be transferred to two locations: either to Coinbase or any preferred cold wallet. Besides these, users can choose from a wider selection of back-end integration options once these have been finalized and rolled out soon.
When it comes to security, merchants and consumers will be at ease since the 34 Bytes POS terminals are secure and comes with a built-in Wi-Fi. The merchants have complete control over their funds, of which the company has no access to.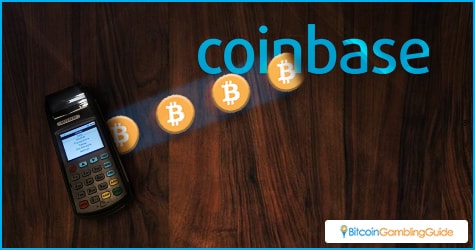 The Bitcoin POS terminals are currently being tested and merchants willing to take part in this process are welcome to do so. Interested merchants must first join the company's "Free Bitcoin POS Terminal Contest" where merchants will be selected. Those who get picked to join the beta testing phase will have zero processing fees for six weeks from the time of signup in exchange for their active role in the testing phase.
If the 34 Bytes POS terminal pushes through without any problems, this will prove vital to the goal of increasing the rate of Bitcoin adoption.
When viewed from the Bitcoin gambling sector's perspective, this can launch more products that may finally encourage land-based casinos to accept the cryptocurrency as one of the accepted means to play.
---
Originally posted on 34 Bytes Announces New Bitcoin POS Terminal, Offers Merchants a Chance to Win a Free Fully Functioning Unit