Ethereum-powered eSports platform FirstBlood has managed to enter the market with a bang.
Last Sept. 26, FirstBlood started its crowd sale to get a round of funding. The eSports platform is selling eSports tokens (SŦ) and will do so for the entire month. The terms of the sale are pretty interesting. In the first hour of the crowd sale, the price was 1 ETH for 170 SŦ. After that period, the price will reverse to 150 SŦ to 1 ETH.
This ratio will decrease every week until it reaches 100 SŦ to 1 ETH in the fourth week. The crowd sale goal is to earn the equivalent of $5.5 million in ETH. If this goal is reached, the crowd sale will automatically stop, no matter what week it is in.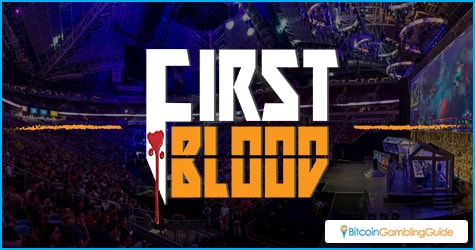 eSports and Ethereum
The partnership between eSports and Ethereum looks to be a logical one. eSports may have been around for a long time, but the field only blossomed recently with the development of higher Internet bandwidths and better streaming technology. The revenue generated by the industry can be measured in the millions. Experts say that profits will break the billion dollar mark in 2019.
Ethereum is a recently developed blockchain network that has Ether as its cryptocurrency. It has managed explosive growth since its introduction early this year. Developed by Vitalik Buterin, the Ethereum network is focused on running smart contracts and acting as online ledger for a variety of transactions and apps. Ether is used to pay for the use of the resources of the network. Several apps have already started operations on the network and Ether has quickly caught up to Bitcoin in the price rankings.
FirstBlood combines the two in a single package. The Ethereum network allows for the platform to operate, offering its unique services to eSports fans everywhere.
How FirstBlood works
The main idea behind the FirstBlood platform is to provide eSports fans an environment where they can compete and be rewarded for their skills beyond the usual tournament format. FirstBlood works as a decentralized app that allows eSports players compete through a decentralized and autonomous platform.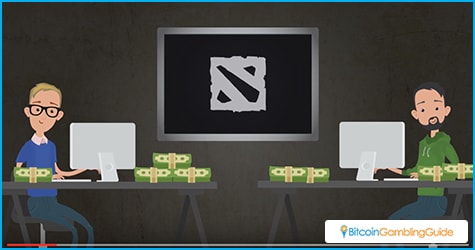 Similar to Twitch, FirstBlood would allow for competitive matches to be watched globally. However, that is just one facet of the app. First, it allows for players to spend their SŦ to start competitive matches, wagering on themselves to win the match. Second, the SŦ can also be used to host tournaments. eSports fans can hold their own tournament on the platform at the cost of some tokens. Finally, players can use SŦ to vote on the winner of a match. They get to sit as judges to determine who wins a game depending on their criteria.
FirstBlood is a revolutionary platform for increased participation in the eSports arena. Hopefully, the initial crowd sale gives it the push it needs to start operations.