The state of New York officially became the eight US state to pass a bill that nods at daily fantasy sports.
New York Gov. Andrew Cuomo finally signed the DFS bill, which had been waiting for his approval after it was passed by the state legislature over a month ago. With the bill signed into law, daily fantasy sports is now formally defined as a game of skill within the state.
This development granted the New York Gaming Commission the authority to monitor the activities of the websites offering daily fantasy contests and promotions. DFS operators like FanDuel, which is headquartered in New York City, and DraftKings can legally conduct contests in the state, but they must first apply for licenses that cost 0.5 percent of their revenue or $50,000.
Other than the license, DFS operators also need to pay 15-percent tax on their revenue generated from the players based in New York. The law states that the 15-percent tax will be allocated to the funds of the education sector.
Daily fantasy sports sites looking to tap the New York market once more can do so right away by applying for temporary permits. This means that major and minor DFS operators, whose services were put to hold by the cease-and-desist order by state Atty. Gen. Eric Schneiderman, can legally return to their normal operations, provided they have met the necessary requirements.
Meanwhile, Schneiderman expressed in a statement released by his office his support for the new law. However, he stills intends to go after DraftKings and FanDuel for their past misconduct involving consumer fraud and false advertising.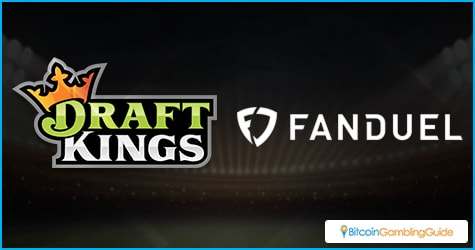 With the green light on for daily fantasy sports in New York, it can be hoped that more states will follow suit. To date, the Massachusetts DFS bill still needs to be signed by the governor for the state to become the next to be part of the list.
Now that DFS operators can once again provide services to a large market like that of New York, they can expect a more profitable run onwards, especially with the new NFL season scheduled to begin next month.
---
Originally posted on New York Gov. Andrew Cuomo (Finally) Signs Daily Fantasy Sports Legislation