Bitcoin-powered sportsbook Nitrogen Sports dominates the sports betting landscape with its incredible line of sports betting services.
With three years in the business, the company continues to introduce online sports betting fans to groundbreaking features that include its wide extensive list of sporting events. Other than the popular crowd favorites like basketball, baseball, football, and boxing, the growing market of eSports is also on board the online bookie.
Despite its achievements in the industry, Nitrogen Sports never stops to bring surprises to the iGaming sector, and the recent service upgrade welcomed the Bitcoin casino enthusiasts, especially fans of dice games with the launch of Nitrogen Dice.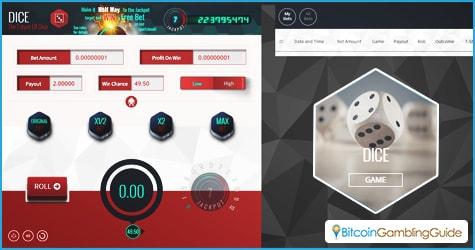 Nitrogen Sports' dice game boasts groundbreaking features
Nitrogen Dice is the latest addition to Nitrogen Sports' casino section. Given that dice games are already prevalent on the Bitcoin casino scene, this sportsbook's version is filled with special and exclusive features that make it stand out among the rest.
One of this game's notable characteristics is its auto-roller feature, which enables a more efficient dice game experience for its players.
Although this feature is fairly common in the majority of newer generation Bitcoin dice games, it is still of great aid to Bitcoin gamblers since they no longer need to repetitively click the mouse in order to roll the dice. Through it, all they need is to set up the number of rolls and they can now sit and relax as they earn more bitcoins.
Moving into the exclusives, Nitrogen Dice only charges a house edge of one percent. Players of this Nitrogen casino game are bound to receive the remaining 99 percent of their total winnings, which is a large sum as opposed to what they usually receive in other Bitcoin dice games with higher house edge rates.
Ultimately, this game possesses a unique gameplay feature that is considered to be a needle in a haystack. Unlike the conventional dice game, Nitrogen Dice offers a fun jackpot side game that rewards lucrative amounts of Bitcoin.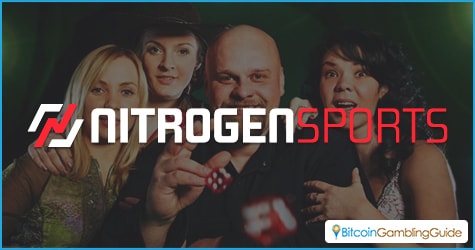 Nitrogen Sports—more than just a Bitcoin sportsbook
Relatively a new reinforcement, Nitrogen Casino was developed after this Bitcoin sportsbook expanded its legitimacy protocol through the installation of the provably fair software in its system.
Through its newly launched Nitrogen Casino, Bitcoin-only casino adherents are certain to experience the same exhilarating gambling services this platform provides in sports betting.
Initially, Nitrogen Sports developed its exclusive blackjack game and rolled out with two versions. These games are followed by the unique Bitcoin dice game, which now joins the sportsbook and poker platforms.
In conjunction to this development, Nitrogen Sports has integrated the provably fair software into its Bitcoin dice and blackjack games.
This feature not only gave these games the upper hand over its competitors, but also made it immediately appealing to Bitcoin casino players.
Other than the provably fair feature, Nitrogen casino games are flocked by Bitcoin gamblers because of its high-caliber graphics that are designed to go on par with today's competing HD games.
With a jam-packed game library of sports, poker, blackjack, and dice, Nitrogen Sports emerges as an all-in-one Bitcoin gambling site that not only banks on trust and reputation but also on best customer service in the industry.