NYX Gaming, a leading technology supplier to a lot of online and offline casinos, has recently been recognized for its recent achievement with its Witch Pickings slot game. This is an award well-deserved. When Witch Pickings slot was introduced early this year, the game managed to impress a lot of players with its design and gameplay elements.
Witch Pickings is a five-reel, 25 pay line slot game that has a magical theme, with young witches and magical castles being a visible part of the design. The game is aimed at the younger and feminine part of the gambling market, the reason for its playful and cute graphics. Much of the gameplay is pretty standard, with wilds and bonuses. However, the game does add a few wrinkles to the slot game formula.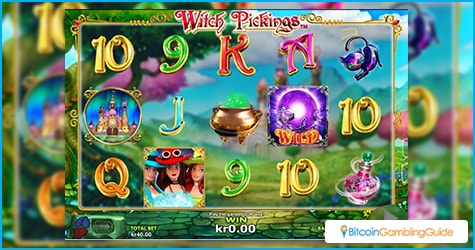 First of all, the game has a mix-and-match bonus system. When players win a bonus in Witch Pickings, they get to choose the bonus. They are presented with three categories to choose from. From each category they will have to choose one feature.
First category is blue and it is comprised of how the bonus will affect symbols: Symbols the Same, Symbols Stacked, and Symbol Prizes. The second category is red and it affects the wild symbol: Expanding Wilds, Extra Wilds and Wild multiplier. Finally, the green category assigns a special prize: All Wins Multiplier, Pays Both Ways and Extra 5 Free Games.
A great award
To let players control what sort of bonus they get is a big innovation in the slot game market. Usually games give set prizes for hitting a winning combination. Giving players a choice makes the game a lot more attractive and may have contributed to the game's popularity. Further additions to the game are a high score sharing feature and a list of achievements, both of which are appreciated by new players from the video game generation.
Because of the positive attention, NYX Gaming managed to snag an award of this year's Global Gaming Awards. Held last Sept. 26 in Las Vegas, the awards event managed to give out a lot of awards to those who deserve the recognition.
Digital Operator of Year was awarded to 888 Holdings for running 888poker, while the Digital Product of the Year was claimed by Microgaming for its Quickfire software platform. NYX Gaming managed to snag the Digital Gaming Innovation of the Year slot for the unique additions to the Witch Picking slot.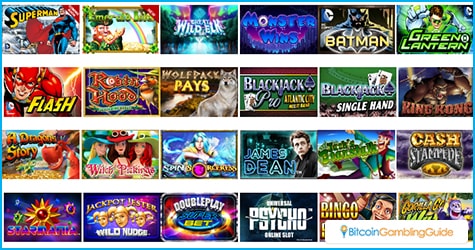 Experience NYX Gaming
This award just reinforces NYX Gaming's position as a leader in the field. For players who wish to have an enjoyable time, seeking out NYX Gaming products would be a good idea. Unfortunately for Bitcoin gamblers, most of the online casinos that use their products do not accept Bitcoin. But it is possible to play games from NYX Gaming on various casinos that accept Bitcoin through NETELLER.
This includes gambling sites like Red Star Casino, NoxWin, and Leo Vegas. All these casinos accept NETELLER payment where bitcoins are converted directly to fiat currency to be spent. As for the NYX games to look out for, players can try games like James Dean slot and Spin Sorceress slot. These games give a good idea of what to expect from a NYX Gaming product: excellent design and fun gameplay. Players should check them out now to start having a great time.