This year's EGR B2B Awards proved to be the best so far for NYX Gaming. One of online gaming's leading suppliers, the company scored two prestigious prizes from the recently concluded EGR Awards in UK.
The first award is for the Platform of the Year while the second—Sports Betting Supplier of the Year—was given to the company's newly-purchased subsidiary, OpenBet. This is an achievement for both of them.
For NYX Gaming, it is a solid win over Playtech, which was last year's winner. This was also its first time. For OpenBet, however, this is their seventh consecutive year to win the award, and therefore is a confirmation of their as the leader in providing sports betting platforms.
Bringing home the prize
NYX Gaming has been steadily making progress in the past few years to reach this pinnacle. Founded in 1999 and based out of Las Vegas, NYX Gaming has managed to spread worldwide, with subsidiaries in 14 countries. This has given the company an impressive portfolio in terms of technical capability and iGaming contacts.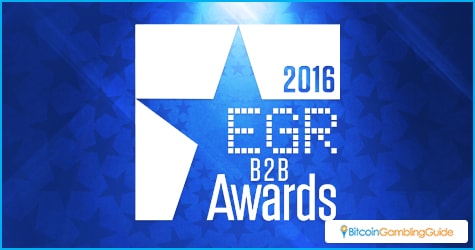 The company has kept on improving itself, snapping up companies to help in doing so. Some of the company's latest purchases include OpenBet last April and BetDigital this June. The purchase of OpenBet was vindicated with their win in the awards.
Matt Davey, CEO of NYX Gaming Group, said that winning multiple awards from the prestigious EGR B2B Awards this year truly delighted them.
He added:
"The NYX Gaming Group acquisition of OpenBet was designed to ensure that our customers have access to the very best platforms and content across all verticals, and to be acknowledged in this way by the industry is confirmation that we are doing exactly that. We are committed to investing further in our content and technology to ensure we continue to deliver new and exciting opportunities for our customers."
The NYX Gaming experience
With NYX Gaming as the Platform of the Year, Bitcoin gamblers may be interested to try out what they have to offer. The problem is that a lot of the online casinos that use their platforms do not accept Bitcoin. It is possible, though, to play NYX games on various casinos that can accept Bitcoin through NETELLER.
Some examples include Red Star Casino, NoxWin, and Leo Vegas. All these casinos can accept bitcoins from a player if they have a NETELLER account. This will automatically convert bitcoins to fiat currency to be spent.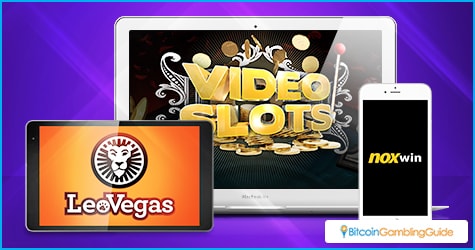 As for the NYX games that people can play, they comprise an impressive list. One example of a game that is being distributed by NYX Gaming is James Dean Slot. A nostalgic tribute to the icon of cool, this will bring in players who like the star's quiet intensity as well as those looking for a profitable and enjoyable time.
The other games on the NYX Gaming list include the magical Spin Sorceress slot and the Medusa II slot, which are both interesting games in their own right and capable of becoming one of the top online slots in today's market.