The Australian heat is at its highest during this time. The forecast of the temperature in the city this week is going to shoot up to 30°C degrees. Qualified players will be playing best of five matches instead of the usual three. But a few standouts in the men's division are already prepared to perform their best despite the heat.
Odds say Novak Djokovic will win Australian Open. Djokovic's previous success can give him the edge he needs to take home the trophy. Djokovic's familiarity with Murray could also increase his chances of winning.
Despite being the underdog of the match, Andy Murray, on the other hand, could prove to be an even match for Djokovic. This is due to the improvements he acquired from his previous victories.
Bitcoin sports betting sites are giving Djokovic better odds than Murray. Directbet, for example, gives Djokovic 2.54 and Murray 2.64.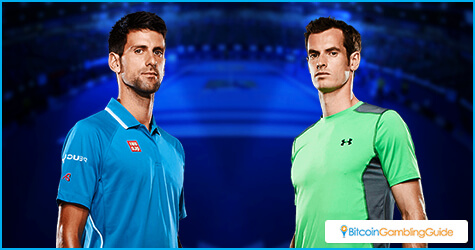 Novak Djokovic
Novak Djokovic is the second in the world ranking for men's singles tennis player. Djokovic is a force to reckon with. He holds the fourth most number of grand slam singles titles in history. He once held the top spot in the world ranking for more than four years. If he is able to grab a win in the Australian Open, Djokovic could set the record for being the most decorated men's single player in a major tournament.
Andy Murray
Djokovic's rival is the second favored player in the tournament. Murray's odds are slightly lower than Djokovic because of the history between the two. Out of the 36 matches they have had over the years, Murray only took away 11 victories out of 36. Murray, though, has shown some improvements in the 28 matches he went through before the Qatar match with Djokovic.  Murray is the current No. 1 in the world
However, Murray's experiences with the Australian Open always have him as the runner up of the tournament. There was also an off court issue last year where his father-in-law needed to be hospitalized. The heat of the court and Murray's inconsistencies on the hard court is placing the odds against him in this tournament.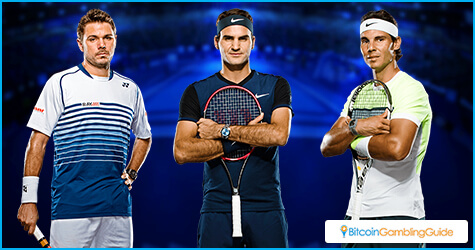 Stan Wawrinka
Stan Warinka is the Australian Open's third favored player. He currently has 1.05 odds against Kilzan on Powerbet.io. The Swiss professional player is the No. 3 in the world to date. Warinka has been inconsistent with his victories, though. When he is at his peak condition, he can be a serious threat to a skill full athlete. Wawrinka won three finals against the No. 1 world ranking player. However, the two favored players have more wins against Wawrinka. They are also playing in a hard court instead of a clay one, which Wawrinka favors.
Other than Wawrinka, Rafael Nadal, Roger Federer, and even Milos Raonic are expected to stand in the way of Djokovic.