Online sportsbook agent OLE Bitcoin lays out a stronger foundation for Bitcoin bettors to explore the winning opportunities in traditional online sports betting sites.
Working as a fully licensed and regulated platform under the jurisdiction of the First Cagayan Resorts and Leisure Corporation in the Philippines, OLE Bitcoin functions as the primary gateway through which Bitcoin bets can be placed on various fiat-operated Asian sportsbooks on the market today.
"OLE Bitcoin bridges this gap by converting your bitcoins into various currencies to be used in these books. At the end of the day, customers will still withdraw their winnings in bitcoins by converting them back at the prevailing exchange rates."
The ability to enable Bitcoin players to experience the best of both worlds in the field of online sports betting makes this sportsbook agent a valued addition in the iGaming industry, especially when it comes to the services it supports and offers.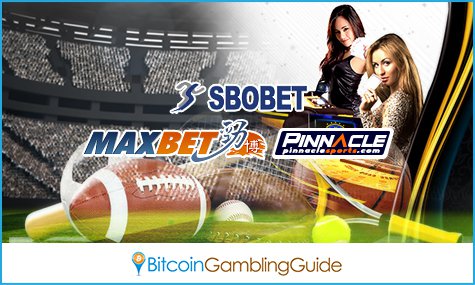 More eyes on Asian sportsbooks
While many opted to set up a Bitcoin sportsbook to service the players' gambling needs, OLE Bitcoin chose a different approach—one that proved to be advantageous both for the business and the bettors.
Often confused for an online bookie at first, OLE Bitcoin earns the edge to specialize in providing Bitcoin sports bettors across the globe—especially to the Bitcoin gambling niche in Asia—with quality betting services. Its list of supported platforms comprises three names in the business: SBOBET, MaxBet (formerly known as IBCBET), and Pinnacle Sports.
These sportsbooks offer high liquidity on Asian Handicap betting, which is a clear advantage for the players who will choose to place their wagers here instead of the other popular bookies online. Moreover, players will find lower spreads and better prices on the said Asian sportsbooks as compared to its European counterparts.
SBOBET, which acquired licenses granted by the Philippines and Isle of Man to operate in Asia and Europe, continues to deliver competitive odds even more than a decade has passed. But it is Pinnacle Sports that has a longer stay in the business having been founded in 1998.
All of the three Asian sportsbooks on OLE Bitcoin also offer casino, racing, and other games besides sports betting.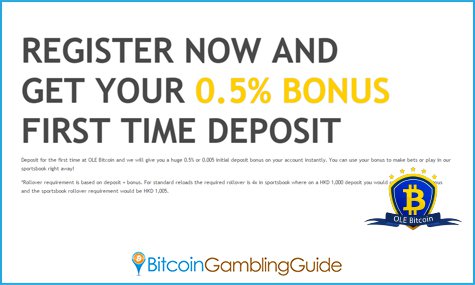 Customer satisfaction key in further Bitcoin sports betting growth
On top of OLE Bitcoin's well-tailored offerings, Bitcoin sports betting enthusiasts can expect solutions specifically designed to ensure favorable experience.
The conversion of Bitcoin deposits to fiat bets through the cryptocurrency sportsbook agent are processed in a timely manner and are even supported by a team of support specialists ready to transfer funds between the preferred sportsbooks.
Moreover, OLE Bitcoin grants its customers with the incentives for choosing its services. Among the perks of betting through this middle man is the availability of the 0.5-percent bonus credited to the account of first-time depositors.