OneTouch.io launched a new baccarat game. The software provider's latest baccarat will have a mobile-friendly aesthetic where a user can play the game with just one touch.
The latest OneTouch Baccarat is just one of the three other Bitcoin-centric games from OneTouch.io. These are blackjack and roulette. All three games provide the same mobile-friendly design and a number of features.
Last year, OneTouch Blackjack made its debut at BitCasino.io. This made the BitCasino.io the first CoinGaming.io-powered casino to host the game. OneTouch Blackjack game is just the first of many other possible Bitcoin-centric casino games.
Matthew Rochman, head of OneTouch, said:
"OneTouch Blackjack has already proved a huge success for operators looking to offer players an innovative and mobile-focused take on classic table games. OneTouch Baccarat is perfect for those betting on smartphones across a number of important jurisdictions, and I am sure it will prove extremely popular."
Baccarat 'One Touch' aesthetic
The OneTouch team is keeping the same philosophy of mobile-first game with its baccarat, thanks to the 'One Touch' aesthetic. This means that the game will not have any drop down menu and will not require a player to drag a card or his bet on the screen. Every action within baccarat is just a tap away.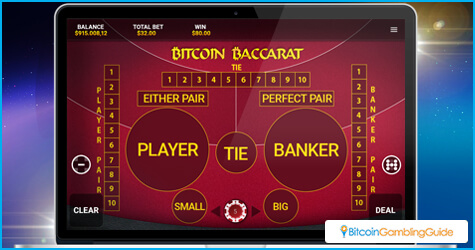 The aesthetic might seem too simple for some people. However, the convenience of making a bet or playing a card with a single tap is a big deal for phone users. People who are traveling on a bus or train might have a limited range of movement with their hands. Some might only control the screen with one thumb. OneTouch Baccarat allows anyone to fully play the game even with only one finger.
OneTouch Baccarat features
OneTouch.io's latest baccarat game will include a number of features that are sure to attract enthusiasts. This includes a large number of side bets. In a normal baccarat game, the only available bets are 'player', 'banker', and 'tie'. The OneTouch Baccarat game will include 'either pair', 'perfect pair', 'banker pair', 'player pair', and 'tie score' bets.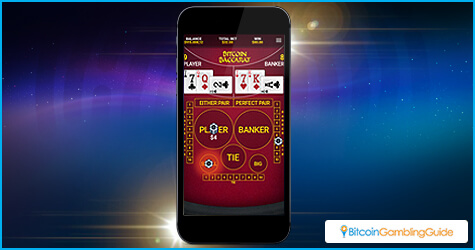 The game will have a provably fair feature to generate the game's results. The feature allows a player to know if the cards or the result of a single round are random or not by allowing them to check on the 'seed'.  The feature can give anyone an ease of mind in knowing all card draws are legitimate.
OneTouch will include its own unique 'Squeeze' feature to its baccarat game. The feature allows players to slowly reveal the card by rolling its edge. This is mostly a graphical addition, but it can make the game more exciting.
OneTouch Baccarat is available to operators who run either a fiat or Bitcoin casino.