The 2016 World Series of Poker (WSOP) is set to start this May 31 and to last until July 18. As the world's premier poker tournament, a lot of people will want to be part of it. With over 69 events slated, there are numerous chances for a player to win and earn himself a winner's bracelet.
The problem is that while a certain amount of luck is involved, there are a lot of skills involved in becoming a winner in poker. This can range from being able to see through a bluff to knowing the probabilities of the various hands. With the popularity of Texas Hold'em, the skill of calculating the odds from the available information is essential if a player wants to be competitive. There are several ways for people to improve their poker skills. Most of these methods involve playing a lot of games.
Practice makes perfect
First of all, players will need to recognize patterns. The best way for people to improve in anything is to learn from their own mistakes. That is why playing—and losing—a lot of poker hands can be beneficial. Situations around the poker table are repeatable. This stems from the 52 cards and the laws of probability. This can help players identify what they are doing wrong and what they are doing right.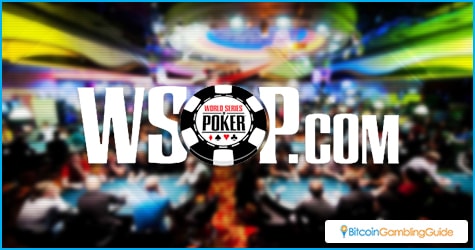 Next, recognizing these patterns is just one way to improve. Reviewing games also help identify what can be done better and what was done wrong. People say that hindsight is 20/20, which is why going back over a game's actions is a reasonable action. With a lot of games to review, players would be able to learn better.
Finally, playing a lot of games trains player response. Just like a physical athlete, a poker player needs to think fast and react quickly. This is not because they need to hit a ball or respond to a punch, but a moment of hesitation can mean that an experienced opponent could see through a bluff or divine your cards. Being exposed to a lot of games ensures that a player would be cool under pressure. Joining tournaments offered through the merging of PokerStars and Full Tilt is a good start.
Bonuses that can help
This is why it is a great idea to practice for the WSOP by playing numerous rounds of poker games against different players. The problem is that it can be hard to physically get games in. The logistics of acquiring players can be insurmountable, as well as the question of where people are going to get money to play.
Thankfully, online poker can solve both problems. Online poker sites always have a game going and online poker site bonuses ensure that people have enough money to keep on betting. For example, America's Cardroom has a whole range of bonuses and tournaments available to players. Deposit bonuses alone are just the beginning. Players can get into free tournaments or join special ones on specific days of the week. Its World Series of Jackpots, which was introduced last year, is back and is an excellent source of experience and rewards in time for this year's WSOP.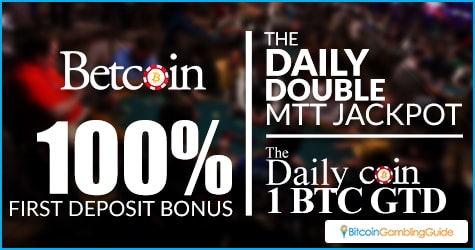 Another site with great promos is Betcoin.ag, which offers daily jackpots and free rolls. There is even a rakeback option that can let players gain back their losses.
With all that they have to offer, players who need the practice that they can get should seriously consider dropping by an online poker site to hone their skills for the World Series. Play with poker to make the experience even better, and the payout will be instant—whether in bitcoins or in knowledge.