Exposing minors to gambling can happen anywhere. There are video games with gambling-style mini-games for in-game currency. Amusement parks advertise crane games, where children can get the chance to win a toy. TV commercials can have gambling ads on them.
On land-based casinos, it is easy for casino staff to ban the minors. Online gambling, however, is another story. There are online casinos joining the battle to keep minors away from underage gambling.
Why minors are curious about gambling
Teenagers and adults live in the same world. There are movies that glamorize gambling. Teens can get exposed to gambling through their friends and parents. They also see gambling as a fast and easy way to make money.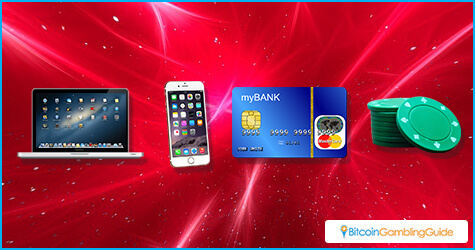 Another reason is that teenagers today are growing up with the Internet. There are many internet ads with casinos on them. If a parent is not careful, a teenager can borrow their credit card and sign up. But these days, it will take more than just a credit card account to sign up and play.
Fortunately, there are brands that are taking steps to avoid underage gambling. Unless players are of legal age, these casinos will make it difficult for minors to sign up and play.
Consequences of underage gambling
Every country will have different legal age laws. If gambling is illegal, the currency does not matter. It remains illegal. Reputable online gambling sites will not allow underage gambling. It will have clear terms and conditions.
Online gambling sites have rules that minors are not allowed to accept prizes or participate in games. Even if minors play and win at the casino, they cannot withdraw their winnings. People, however, are questioning if minors can also use Bitcoin for underage gambling. After all, Bitcoin is an anonymous currency. But exchanging it for fiat is another thing altogether.
There are exchanges that have anti-money laundering laws and know-your-customer policies. FINCEN Financial Crimes Enforcement Network (FINCEN) enforces this for businesses that qualify as a 'Money Service Business' or 'Money Transmitter.'
Exchanging bitcoins to fiat currency still requires ID. Clearly, there is no harm in minors learning about Bitcoin and its benefits. However—just like when using fiat—parents still need to educate their children about the dangers of online gambling.
Tim Miller, UK Gambling Commission Executive Director, said:
"We recognize that there are some gambling activities in which young people are legally permitted to partake – such as using a crane machine to win a toy or betting between friends. But we would encourage parents to speak to their children about the risks associated with gambling so that if they choose to gamble in adulthood, they will do so in a safe and responsible way."
How casinos prevent underage gambling
There are online fiat and Bitcoin casinos that are thorough with age verification. When players create an account, they are required to enter their birthdate and social security number. If the age and number do not match, the casino can request for more information.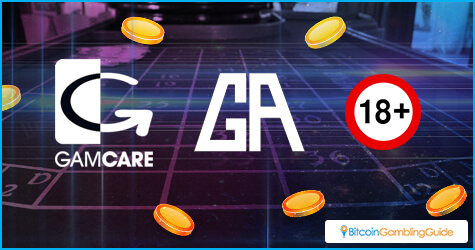 Players may also need to submit credit card statements, driver's licenses, and passports. Online casinos that catch underage gambling or lying players can suspend their accounts. However, some Bitcoin casinos offer anonymous registration. Fortunately, top Bitcoin casino and gambling sites actively discourage minors from betting bitcoins on online games and promote responsible gambling online.
Moreover, casinos like mBit Casino also come fully equipped with resources and tools to help prevent the promotion of underage gambling. They have stricter KYC and AML rules to filter out minors from eligible players. At the same time, GamCare and Gamblers Anonymous are key organizations that aid players who are battling gambling addiction and related problems.
But the most important step is for the parents or guardians to ensure that the minors in their households stay away from online gambling.