Bitcoin has been around less for than 10 years but it has already managed to affect a lot of industries. One of these is the financial industry. Bitcoin has several advantages over ordinary currencies that make it ideal for online trading.
For one, Bitcoin is a very secure platform for trading. When trading online, if a trader uses fiat currency, they are often at risk from identity thieves and hackers. Bitcoin's transaction process makes it hard for people to learn about a person's personal data. This is because it only requires a person to give wallet addresses. Additionally, because of the public ledger, any transactions made by an account can be tracked. For people who trade on financial markets, knowing how they used their money can be pretty important.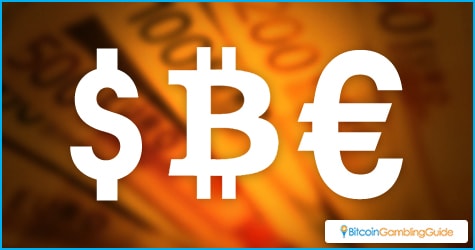 However, though Bitcoin has seen use in the financial market for everything from buying stocks to selling shares, the cryptocurrency has mainly caught in two particular areas: forex trading and binary options. Here are some reasons these two Bitcoin financial trading methods are worth it:
Forex
Forex trading is primarily based on using the changes in international currency prices to get a profit. For example, if US dollars are bought at €1.10, they can be sold later for a profit when the price rises to €1.30. The problem with forex trading using fiat currencies is the fact that transaction using them can be pretty slow.
Speed is very important when it comes to forex trading, with volatile currencies changing price in just minutes. Traders want to be able to move their money from one currency to another to maximize their gains and Bitcoin is ideal for that. The digital currency manages to do international deals a lot quicker than other options.
Besides being fast, Bitcoin itself is volatile. With a price that goes up and down, the digital currency can be used to do forex trading on a regular basis. Even if the returns are small, they can add up as long as the trading is consistent.
Binary options
Binary options is the other online trading market where Bitcoin is a hit. Binary options trading is based around the idea of buying options that mature and reward the buyer if their guess in price movement is correct or not. This can mean upwards or downwards movement.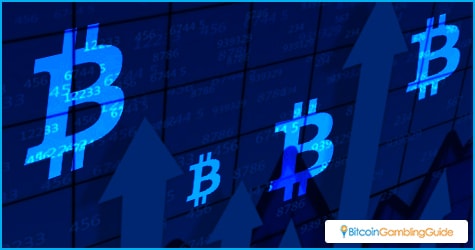 Binary options requires the same speed as forex trading but can be more forgiving. However, the most profitable options mature in seconds or just a minute. Bitcoin can allow for such quick transactions. Furthermore, Bitcoin allows for small transactions that are not burdened by high fees. This ensures the traders manage to retain much of their profit.
Bitcoin can also allow for smart contracts. This is a special contract that holds funds for the trader and does the deals it has been instructed to do. This makes it easier for the trader to keep trading even when not online.
Online financial traders benefit a lot from Bitcoin's appearance. With its increasingly high profile, people can expect an increased presence of the cryptocurrency in the future.