Last Thursday, the Russian media-monitoring agency, Roskomnadzor, continued its anti-gambling campaign by sending warnings to two prominent payment processors: Skrill and Qiwi. Both were warned for their connections to unauthorized online gambling sites and facilitating payments for them. The warning gave the two sites a grace period to scrub their connections to these sites or they would end up being blocked.
This threat can be potentially devastating. A lot of online gamblers know Skrill and it has a significant presence in the online gambling industry as a payment processor to trust. As for Qiwi, the Cyprus-based payment processor is focused on Russia and other Eastern European countries.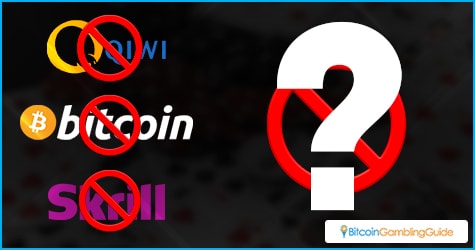 Right now, it operates over 175,000 electronic payment terminals across Russia through its subsidiary, KIWI-Bank. It has helped the Russian gambling industry, both offline and online through its electronic payment services. If these two payment processors get their access to the Russian market blocked, it could potentially cripple some gambling operators' ability to accept payments.
Strict Russian rules
This is just the latest in bad news for the Russian gambling industry. Roskomnadzor has been blocking access to Russia for months now, targeting sites that do not have a local license and considered to be in violation of the regulations governing Russian online gambling.
Over 6,000 sites have been blocked since October and the media-monitoring agency shows no signs of stopping. Recently, online sports portals have also been targeted since they also had links to illegal sports betting sites.
The banning policy is positively draconian and is continually ongoing. An excellent example of this policy in action is how it treats PokerStars' efforts. The site has suffered another banning last Saturday, the latest of over a dozen PokerStars sites that have been blocked. This did not discourage the site's admins as they quickly posted an update on their site of ways to work around the blockage. People can expect future alternate sites to be banned, too.
Unfriendly to online gambling
All of this negative attention is just the tip of the iceberg in Russia when it comes to restricting gambling. At the beginning of this year, Russian legislators decided to propose a bill of higher taxes on sports betting. Set at 10 percent of the revenue, that is potentially bankrupting for some operators. It does not help that Russia's weakening ruble has made gambling less of a favored pastime.
People can expect that Russian gamblers and Russian gambling operators will be facing tough times ahead as these measures continue to get stricter and stricter as time passes. With fewer options when it comes to payment processing, a lot of them will be feeling the crunch. They may shift to Bitcoin, but the Russian government is also cracking down on that, too, with laws designed to outlaw Bitcoin. A strengthening support for Bitcoin, however, is currently happening in the country.
Russian online gambling is reeling from these hits. Hopefully, it manages to survive them.