Poker is a popular game for gamblers. The combination of skill and luck can be very attractive to many players, after all. The game was already huge in brick-and-mortar casinos then, and it gained a serious following when it went online. This was especially so in the US. Unfortunately, the success of online poker failed to move forward as the sector suffered a legal crackdown.
Online poker has not lost its touch, though. Numerous players still storm the poker rooms over the Internet—most of who are foreign players since those from the US opt to play on unregulated sites.  Online poker, after all, is still not legal across the country, with only a few select states fully granting their residents of legal access to online poker rooms.
But amid developments in the regulations, the rise of Bitcoin use, and other changes, it appears as if a new window of hope await online poker in the US.
US online poker: from boom to bust
The first online poker sites started popping up in the late 90s. One of the earliest was Planet Poker. Starting out small, the site offered $3 to $6 games of Texas Hold 'Em. What began as small rooms full of short games eventually blossomed into a large clientele who ensured that there were games going on 24/7.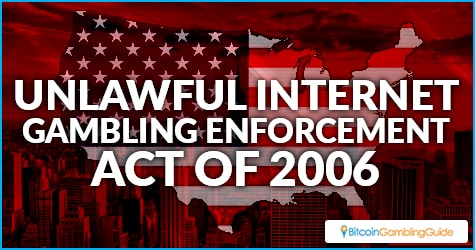 With a market hungry for online poker, it was inevitable for other online poker sites to come in. One of the earliest big names was Paradise Poker, which opened its doors in 1999. More poker sites followed and the market was constantly going. This included PokerStars, Full Tilt Poker, and more.
The online poker boom really kicked off in 2003. This was when amateur Chis Moneymaker won the World Series of Poker, bagging the $2.5 million prize and the title of World Champion. The factor that made online poker become more prominent was that Moneymaker managed to get his entry into the World Series via winning an $86 satellite tournament on the PokerStars site.
The idea that anyone can become World Champion as long as they had the skill for it galvanized the online poker community. It did not hurt that the 2004 champion, Greg Raymer, repeated the feat. Online poker received a lot of attention and more players were being drawn in.
The happy days for online poker, however, ended in 2006 when the Unlawful Internet Gambling Enforcement Act came into being. The UIGEA Act prohibited acceptance of payment for acts of gambling on the Internet. Since poker was classified as a game of chance, it fell under its purview.
There were quite a few poker sites that stopped accepting cash, while others actually moved operations abroad. Several sites, namely PokerStars, Full Tilt Poker, and Absolute Poker—the big three of US online poker—were shut down by the US government in a crackdown.
Slow recovery
Online poker is still popular in the US, but now it occupies a strange gray area, except in Nevada, New Jersey, and Delaware. These three are the only US states where playing poker online using real money is legally accepted.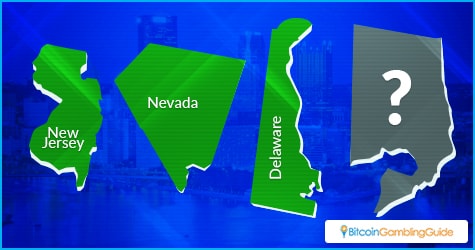 Online poker sites operating in these areas often pay taxes and licensing fees. This gives the trio of states quite a bit of revenue, and this is the aspect other states are trying to tap in an effort to generate more income.
Michigan, Pennsylvania, and California are exploring their options and may soon follow in legalization. Poker fans may expect resurgence in the coming years, but only if online poker legalization in California pushes through. Also looking rather uncertain today is the status of Pennsylvania's bid to give online gambling the green light.