For online gambling operators, reaching as many territories as possible is an important goal. This is because it means that the site would then reach more customers. Right now, English is the most popular language for gambling sites. Most online gamblers have a familiarity with the language, but there is a sizable amount of the world's population that is unfamiliar with the English language. If an online gambling site really wants to hit the big time, it will need to have multi- language versions of their main site.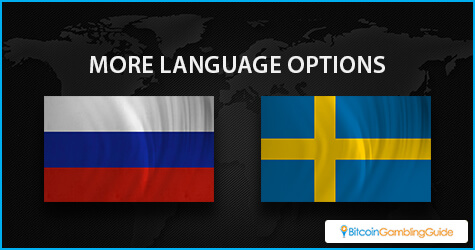 This is the main reason behind Oshi's big push. The Bitcoin casino has been hard at work to expand its coverage beyond its main UK language portal for the past few months. It has resulted in Oshi.io finally releasing versions of the site in both Russian and Swedish. This change is not limited to just the language. The casino will also be offering both SEK and CAD as deposit and withdrawal options.
Great start for Oshi
Oshi.io has been in operation since November 2015 and it has slowly grown from its roots. Starting out as a dedicated Bitcoin gambling site led by CEO Nick Garner, Oshi.io became an excellent place for cryptocurrency gamblers. The site was so impressive that those outside the community wanted to have access to it, too. With high demand, Oshi.io decided to open its doors to fiat currency players in 2016.
The first currency that got accepted was EUR. This was an understandable move since the Eurozone covers a lot of different countries and areas. Oshi.io then moved on to three new currencies: AUD, RUB, and USD. All three were accepted last October and allowed even more people access to the casino. It is important to note that even while the site accepts US dollars, players from the US are still restricted from playing.
Regional expansion
Nowadays, a lot of casino and sportsbook providers focus on just one region. This is a good marketing strategy since it can mean that their efforts can be more effective. However, it does lock them out from a wider market. Oshi.io's expansion ensures that the casino has a larger player base in the long run.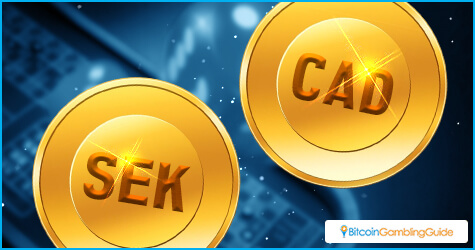 Oshi Affiliates manager Marko Csokasi said:
"Today, operators tend to create casinos to suit specific regions, whether that be in terms of branding or functionality. While this is great, Oshi is a brand which caters for the vast majority of the world, therefore the internationalization of the site has been a key moment. While Oshi isn't known for the flashy design, we thrive to make the core casino functionalities work better than anywhere else – players deserve this internationally."
The Oshi.io team is focused on giving more games, bonuses, and choices to the players. This can be seen in the great range of slots and table games on the site. This is also helped by the many software providers like SoftSwiss, iSoftBet, NetEnt, MrSlotty and more that Oshi.io has signed up with.
With more languages available, the site becomes more accessible to players. This gives them more choices beyond the native English version. Combined with additional currency options, Oshi.io provides even more options. In the long run, players will appreciate the flexibility that this site provides.