Oshi Casino unveils its new Build Your Bonus feature on Feb. 27. The feature gives players the freedom to create their own welcome or reload package.
The feature was the result of extensive research and input from the players. This is the first time that an online casino will have an adjustable welcome bonus. As Oshi.io caters to more languages and currencies, more players will experience the latest innovation in terms of bonuses and promotions.
Build Your Bonus feature for new players
The mechanics of the Build Your Bonus feature is simple. Players can choose to get a higher match bonus percentage or get more free spins. The more match bonus percentage they get, the less free spins they receive. If they choose to get more free spins, they get a low match bonus.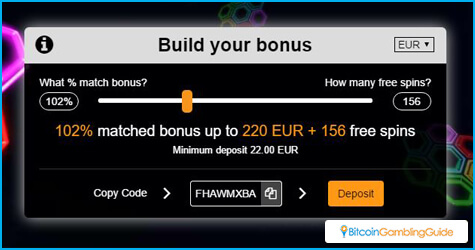 Oshi.io players can easily adjust the match bonus and free spins on the welcome package by using a slider on the tool. The highest match bonus they can get is 150 percent with no free spins. The highest free spins players can set are 500 with no match bonus.
Welcome Bonus Ranges: Min. Match | 0% to 150% | Max. Match – Min. Free Spins | 0 to 500 | Max. Free Spins
Lowest Possible Min. Deposit: 0.2 BTC | 10 EUR/USD/AUD | 600 RUB
As players get more free spins in this Bitcoin casino, they can increase the maximum amount of bonus they can receive. Setting the match bonus percentage at 150 percent will give a maximum of up to 1 BTC. If they set the match bonus to 94 percent, they can get a bonus of up to 2.4 BTC. On the other hand, a high match bonus will have a minimum deposit requirement. A 150-percent match will have a minimum of 0.02 BTC, while a 46 percent with 338 free spins will have a minimum requirement of 0.072 BTC.
Marko Csokasi, affiliates manager at Oshi, said:
"Oshi is all about choice and simplicity that choice is found on the site in terms of games, currency options and more, so this is a logical and innovative change that gives players the bonus that they want. The Build Your Bonus tool is an exciting new innovation for iGaming. It also underlines the choice, simplicity and flexibility that Oshi players enjoy. Research shows people want bonus choice. From research, we found match deposit players are different to free spin players, so it made sense to innovate around this insight. Now with Build Your Bonus, Oshi customers have the freedom to choose."
Reload bonus for existing players
New players are not the only ones who are entitled to the Build Your Bonus feature. This feature is also available to existing players as a custom reload bonus.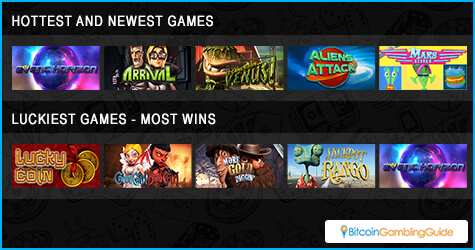 Reload Bonus Ranges: Min. Match | 0% to 40% | Max. Match – Min. Free Spins | 0 to 80 | Max. Free Spins (Claimable once Every 48 hours)
Lowest Possible Min. Deposit: 0.2 BTC | 10 EUR/USD/AUD | 600 RUB
On release, the Build Your Bonus feature is compatible with six different currencies: USD, EUR, AUD, RUB, and BTC. Meanwhile, players who still have a 125-percent or 150-percent welcome bonuses, as well as any of the updated Oshi.io bonuses last year, must spend them before the 27th. These bonuses will no longer be valid when the Build Your Bonus feature launches. Oshi affiliates must also take note of the changes in order to make corrections on their websites.