Fans of the famous arcade game in the 80s will relive the past when they play the newest game in town, the Atari Asteroids Instant-Win Game.
A tribute to the classic 1979 space-themed video arcade game, Pariplay's Atari Asteroids is a first-person shooter game that lets players use laser canons to blast passing asteroids to reveal hidden gems. The main objective is to catch three identical gems once all nine asteroids have been blasted. A successful round entitles the lucky players to win jackpots of up to $100,000.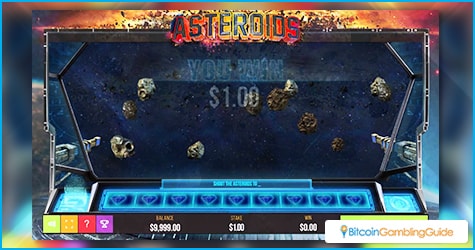 The Atari Asteroids game is an action scratch game that was developed in HTML5 in order to make the game compatible with smartphones and tablets. It also boasts state-of-the-art HD graphics and sound effects, which help making the game more engaging for all kinds and levels of players.
Among the features of the new Pariplay game are the auto-bet and auto-play functionality, multiple language support, and compatibility with more than 100 different currencies. The Atari Asteroids also has a return-to-player value of 94.9 percent.
Adrian Bailey, General Manager of PariPlay, said:
"Our Atari®-branded games are a key focus for our development studio, so we're excited to bring to market a sophisticated, highly interactive instant-win title that's based on such an iconic arcade game as Asteroids. Atari® Asteroids effectively balances the skill and entertainment focuses of the original arcade classic with the excitement of real-money iGaming, so it's likely to become an important game in operators' offerings in a range of markets."
In 2014, Pariplay and Atari teamed up in an aim to develop a series of real-money gambling titles based on the Atari video arcade classics. The partnership saw the successful release of the Atari Black Widow online slot in the first quarter of 2016. The Atari Asteroids comes next on the list, but it becomes the first Atari-branded instant-win game developed by Pariplay.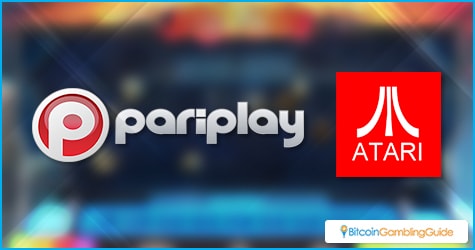 Other than the Atari Asteroids, Pariplay is looking to release a new game next month. The Atari Star Raiders slot is currently in development in the game provider's in-house studio. High-quality graphics and engaging gameplay are also expected from this game.
Meanwhile, Fred Chesnais, CEO of Atari, Inc., said:
"Online gambling is an integral part of our strategy. Given Pariplay's strong reputation in software development in the real-money iGaming space, we're more than ever committed to this activity and we believe that, with the Atari brand and Atari games, we can definitely become a major player in the space."
With the Atari Black Widow online slot and Atari Asteroids already released, along with the Atari Star Raiders video slot, the partnership of Pariplay and Atari proves to be headed toward the right direction.
---
Originally posted on Pariplay Ltd. And Atari Release Atari Asteroids Instant-Win Game