The Pennsylvania gambling bill recently underwent an overhaul as it went through the state legislature. It initially got voted down. However, the Pennsylvania state budget is in the hole for around $1 billion and it needed the potential revenue that could be generated from the allowing gambling to expand. This is why, after some wrangling, a new version of the bill went up for a vote.
After removing the provisions for legalizing online poker and gaming terminals in bars and other places, the bill managed to pass by a large margin at 115-80. This is good news for those who have been supporting expansion of gambling in the state. Additionally, it can potentially add $200 million annually to state coffers. For those interested in what exactly the bill puts on the table, here are some details.
Offline gambling
First of all, there is the allowance for slot machines to be placed in the state's five racetrack casinos. Each of them will have up to 250 machines. Slots are very popular and are big moneymakers so the 54% tax on their daily gross revenue will give Pennsylvania quite a bit of money.
Second, airport gambling is being allowed. With six international airports in its jurisdiction, having slot machines and multi-uses tablets with gambling components in them can result in a lot of cash as travelers use them to kill time.
The third item is the changes to the rules for brick and mortar casinos, especially Category III ones that were considered resort casinos. People can now play directly without needing to use the other amenities or needing to pay an admission fee. Furthermore, there are a lot more games added to their facilities. Finally, there is implementation of sports gambling at offline casinos. This provides another betting option for casino visitors.

Online gambling and fantasy sports
The real meat of the law though is its treatment of online gambling. With the current implementation of the law, Pennsylvania will only be the fourth state to permit casino-run games to be accessed via electronic devices. The bill also puts in several customer protections to ensure that online gamblers are not taken advantage of.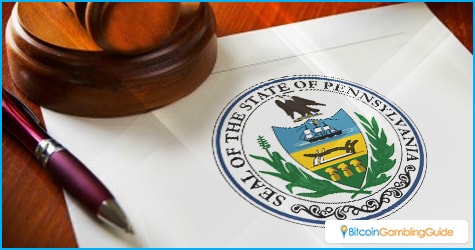 Daily fantasy sports will also be considered to be legal, with out-of-state operators being allowed to accept payments from players and allowing for state casinos to set-up their own fantasy sports leagues. There are some license requirements, but the DFS industry will appreciate this help. Furthermore, online sportsbooks will be able to operate openly with some of the sports gambling legislation in the bill.
All of this provides an excellent opportunity for a lot of online casinos. Bitcoin casinos are a big winner since this allows for them to operate legally in the state. It is still not final, though as the bill still needs to be approved by the state senate. It is a good sign though that gambling has a positive future in the state.